FREE printable PINK FLAMINGO ART
Today I am sharing a free printable PINK Flamingo art!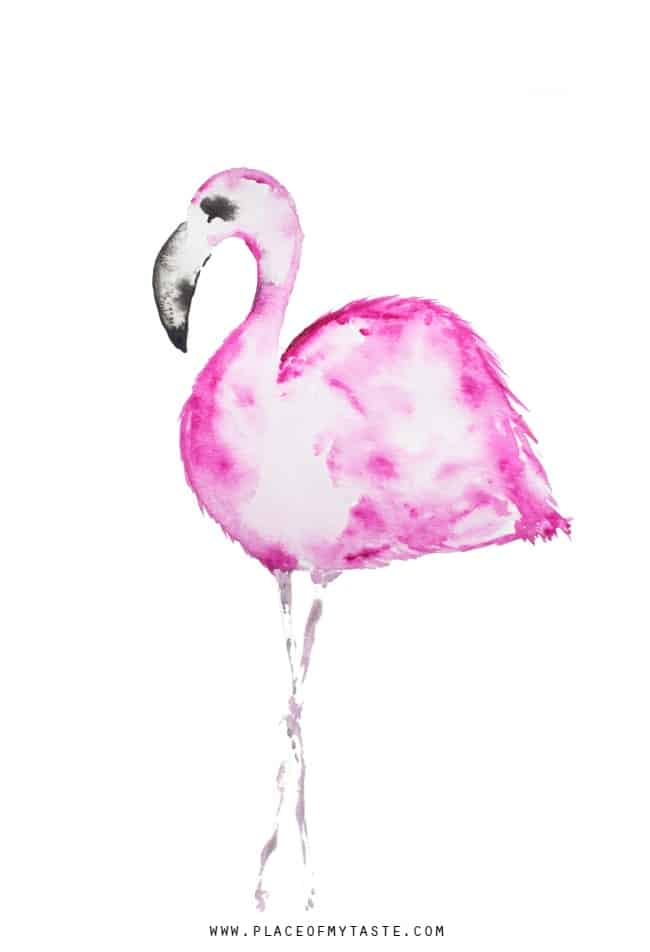 You guys! I just realized that it's been a while since I shared a FREE printable art on the blog. You know how much I love to watercolor, and I am inspired and encouraged with all of your kind comments regarding my art and talent. Since I blog I discovered so many of my talents and gifts and I really enjoy sharing it with you! If you ever think to start your own blog ( If you love to share, write and inspire, blogging is for you ) I have written up a quick step-by-step tutorial on HOW TO START A BLOG and I encourage you to check it out.
Back to my pretty painting…
I shared a quick video of this flamingo painting on Instagram, and it turned out to be good enough to share it with my fantastic readers! I could have uploaded this art to my shop but I decided to be nice on this beautiful  Friday morning and offer this painting for free for a short time:-)
I paint when I have time but I truly I wish I could just paint all day. Sigh! I am in the process uploading all my paintings (there is a lot) to my Etsy shop and sell prints instead of offering downloadable copies. It will take some time to upload everything for sure.
So as the summer months are here, I thought a nice pink flamingo art would look gorgeous as a summer home decor. I plan on displaying this painting on my gallery wall as well:-)
If you like this FREE PINK FLAMINGO ART, click on the link below to download.
PINK FLAMINGO ART
CURRENT SUBSCRIBERS CLICK HERE
As always, thank you for dropping in today. Sometimes short and sweet posts like this are enough as I know I make you all happy with Freebies:-)!
Before you leave, check out some other fabulous FREEBIES HERE.
Have a fantastic weekend!
Aniko