MOTHER'S DAY PRINTABLES AND ENVELOPE LINER
Today I am sharing some free printable mothers day cards.
Mother's day is fast approaching, and today I am sharing some of my beautiful watercolor creations with you all. If you follow me on Instagram, you know how much I LOVE to watercolor. It's apparently becoming one of my favorite things to do. Especially when I need a break! It's not only relaxing, but I enjoy experimenting watercolor techniques and me just simply love how the watercolor dries so beautifully.
One of the things I like to give for any special occasion is a handmade card or handmade gift. For Mother's day, because it's a special day, it's always a must to send something special to my mom. Las week I watercolored these two lovely cards for you all and today you can grab it for FREE so you can make your momma happy. But Teacher's appreciation is right around the corner, too and these cute cards can be given to your child's teachers.
Add personal handwritten notes or add text with PICMONKEY.

I also created a matching envelope liner that goes with the design. How pretty is that! You can either use that simple but beautiful envelope liner to pretty up your envelope or print it as a simple bouquet wrapper.
Free printable mothers day cards
DOWNLOAD CARDS below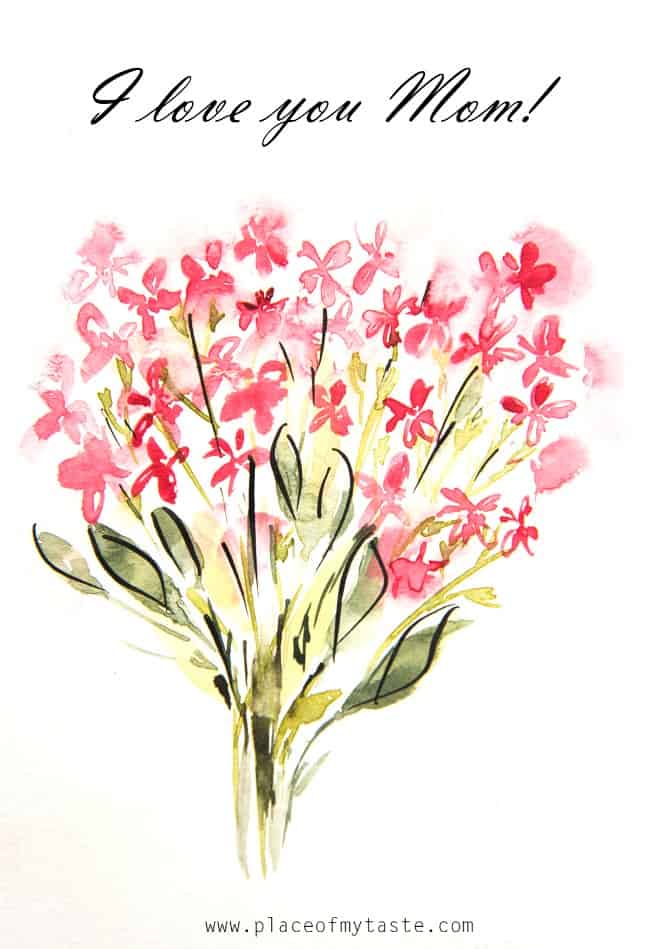 ( You will download the card without text. Add text with PicMonkey.)
DOWNLOAD CARD 2 HERE
( You will download the card without text. Add text with PicMonkey.)
And there is a little peek of what's coming to the shop soon! Beautiful watercolor wedding invites! Yay!

This is it for today sweet Friends. We are visiting the ZOO tomorrow with my older son's class, and I better get some sleep now:-)
Check out some of my other great Mother's day gifts
MOTHER'S DAY GIFT AND PRINTABLE
Thanks for stopping by! Have a Fantastic day!
Cheers!
Aniko