FREE VALENTINE'S PRINTABLE
I love to share FREE printables, and I think today is a good day to share this FREE Valentine's printable!
Valentine's day is fast approaching, and if you are one of those people who like to gift other with a simple card or those who love to decorate for Valentine's day, this post is for you. One of the things I like to share here on my blog is my watercolor designs. I painted these poppies sometimes last year and the other day when I went through all my paintings found this pretty in the big pile of my paintings. I thought I would create a pretty FREE VALENTINE printable for my lovely readers because I know they appreciate it!
One of my goals (although I am not much of a goal maker) was to paint every day this year. So far I am pretty discipline about it. Watercolor is something I enjoy and feel passionate about. In our busy and hectic every day but it is hard to find the time to sit down and practice, even just for 10 minutes. It is important to follow your dreams and do more of what you love. One my other goals is to keep my Etsy shop filled with my art pieces and upload my designs more frequently. Hopefully, I can keep myself to all these goals.
But now onto these printables.
They are FREE, and the are only for PERSONAL USE only!
You can download the typography version or the plain version of poppies that has no words written. Then you can add your words onto it in Picmonkey or Canva. Pick the one you love the most below and print away!
This was a sweet and short post but I hope you enjoyed it!
And yes All I need is LOVE and ROSE!!
Here are some more Valentine's Day printables for you!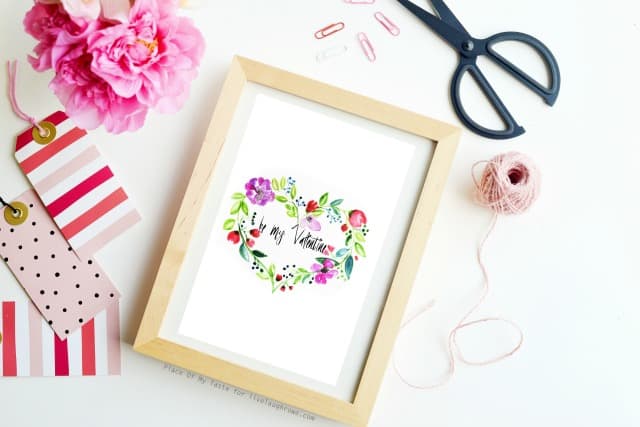 Thanks for stopping by!
Cheers,
Aniko