FREE WATERCOLOR valentine's day printables
I know you all love freebies! Today I am sharing pretty FREE WATERCOLOR Valentine's day printables!
Valentine's day is right around the corner, you all! Today when I woke up and I sat down to enjoy my morning coffee I thought I should create some FREEBIES for you all. Why not? I am still not in DIY mode – lol.
So I thought what else could the printables be other than Valentine's Day Printables, right? I love Valentine's day but I am not a huge fan of reds and pinks anymore. No-no. I try to stay away from red and pink this year. I watercolored a pretty heart shape featuring branches with leaves. The original color was greenish blue but I edited the original painting so you have 4 color options to choose from. How cool is that! 🙂 I just can't watercolor enough. Some people asks what are my favorite watercolor tools, so I will have a post on that soon! I may even share some tutorials. 🙂
You can add your own words to the shapes with FREE editing tools such as PICKMONKEY, or you can just simply print the heart shape as it is. I love Pickmonkey and if you are new to it, I bet you will love it, too! Anyone can use it to create awesome things!
This pretty art can be printed to decorate your home or you can print it as a nice card and you can give it to your loved ones.
So which color do you like the most? I think my favorites are the green and the turquoise.
CLICK ON THE LINKS FOR A FREE DOWNLOAD
I hope you loved my printables! If you would like to see videos of my paintings, FOLLOW ME ON INSTAGRAM!
You can also find other free Valentine's day printables below, just click on the image!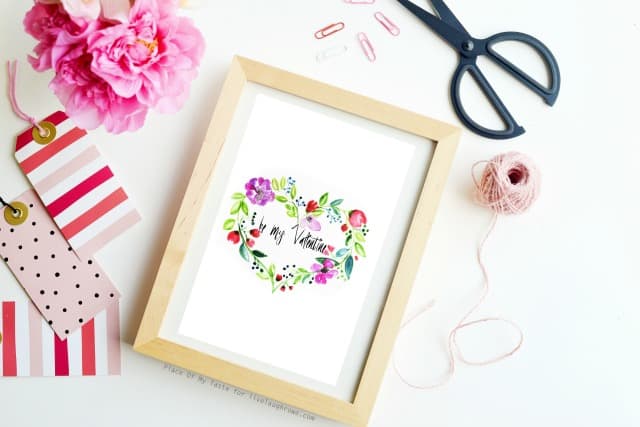 Cheers for a good day!
Aniko