ONE ROOM CHALLENGE: OFFICE ROOM MAKEOVER- WEEK 1
Hello Everyone!Have you heard of the One Room Challenge yet? I came across this challenge on Instagram earlier this year and I've decided to be a participant this time. The challenge goes on for 6 weeks and in that 6 weeks I will show you the progress each week and the projects that I am working on.
The room I have chosen is
MY OFFICE
It is actually going to be an office/craft room.
I have started to work on my office long time ago but it seems like  an always evolving room and it has never ended up being finished just yet. Not even close. I spend lots of time in this room and I wanna love coming in here. Right now this room is home for clutter, craft stuff – it is a mess.
Here is a  picture of the room but please don't judge.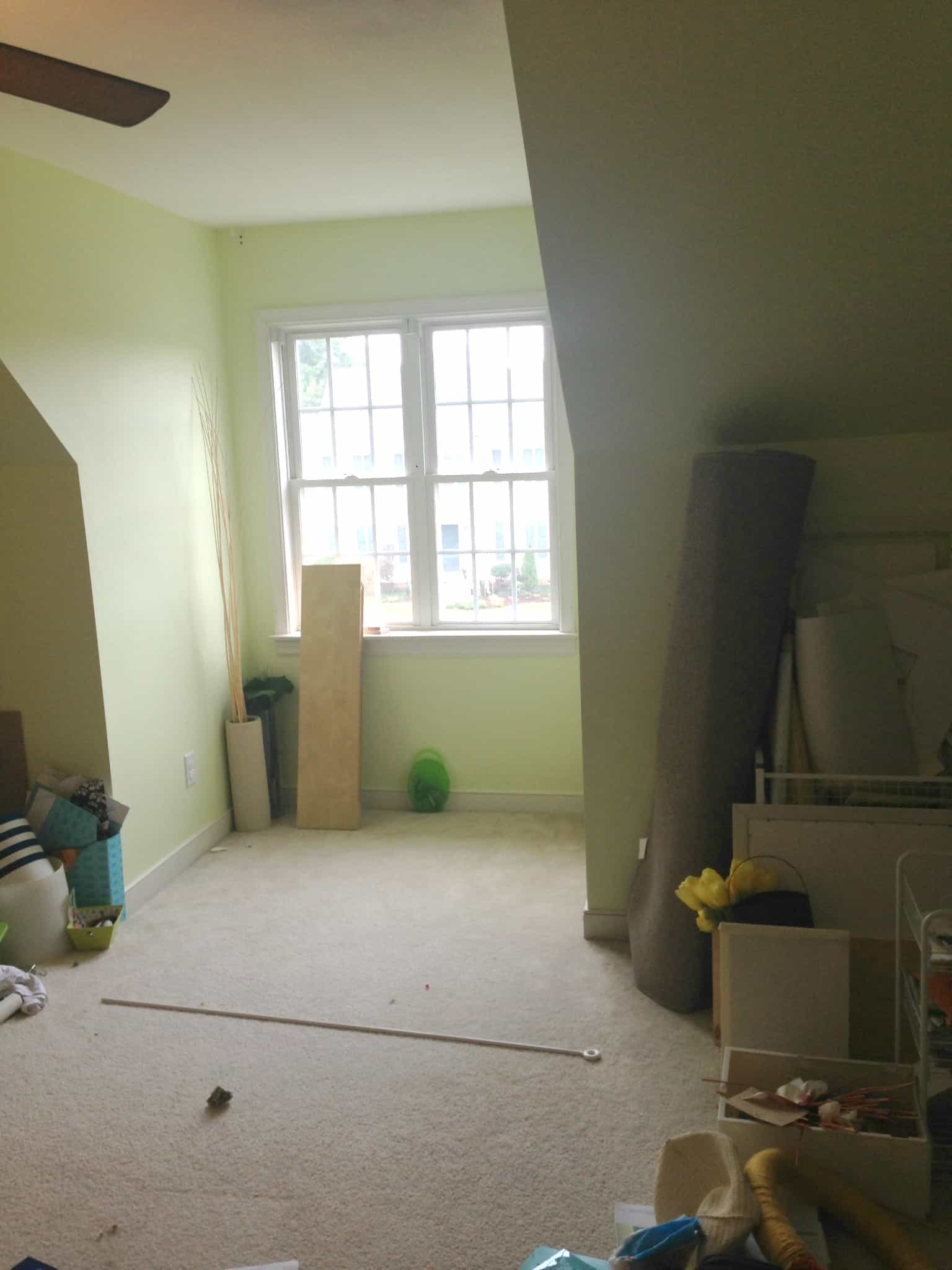 I tend to craft everywhere in the house and that just drives everyone crazy, especially my husband. I am hoping to create a nice office/craft space here and that needs lots of organizing, bins, and creativity to make this room to what I want it to be. At the end it is gonna be my place, feminine with lots of gold, white and yellow accents.
Sounds fun?
I created an inspiration board, so you can vision the colors I am going for.
Here is my plan:
1, DIY a desk under the window where I can craft and perhaps take photos of my projects with lots of light
2, I found a bookshelf in Goodwill that I will probably stencil and that bookshelf will hold lots of decorative boxes that will hide my craft stuff
3, I will create a craft pegboard- with white and gold accents.
4, I will get organizers, boxes for house bills and papers.
5, I have a chair that need a little uplift
6, Also, perhaps to DIY a table that can sit in the middle of the room for my kids to play on while I work
Some items that  I really love:
Phew…Lot to do here! I really would love this room to be my SPACE -only:-)
 I am sure that this challenge will be a great motivation! Come back here every Thursday and see the progress of the room .Also check out the other participants HERE and linking participants HERE.
Thanks for visiting,
Xoxo