…stop rushing through life….
Today there is no DIY or recipe to show, but I wanted to pop in and share some inspirational photos  that I find fascinating and  I also wanted to share some of my favorite quotes with you all.
I photographed these dried roses the other day as I found them incredibly stunning. I edited them last night and you know, I wanted to write-up the post too last night but I haven not had much energy to do so,  so I went to bed early. My body tells me when I need to recharge and I better listen to that. I feel that life has so much in it and I try to rush through things to fit more in, but I had to come to the conclusion that I am not a superwoman and I just can't do it all. Nope, I can't rush through life like that. Life is too short not to enjoy every day!
I  realize that I need to slow down and pay attention to things that matter the most and see each day as a blessing, even though every day may not be good.
 There is something good in every day…
..is it just a sweet little hug from my boys?
…or is it kindness from someone?
…or is it just small nice little compliment from my hub in the morning that makes my day?
…or photographing something beautiful that makes me happy?
It doesn't matter what it is …
And I so believe that!
I adored these roses so much that I couldn't just throw them away so I used them to decorate my front door.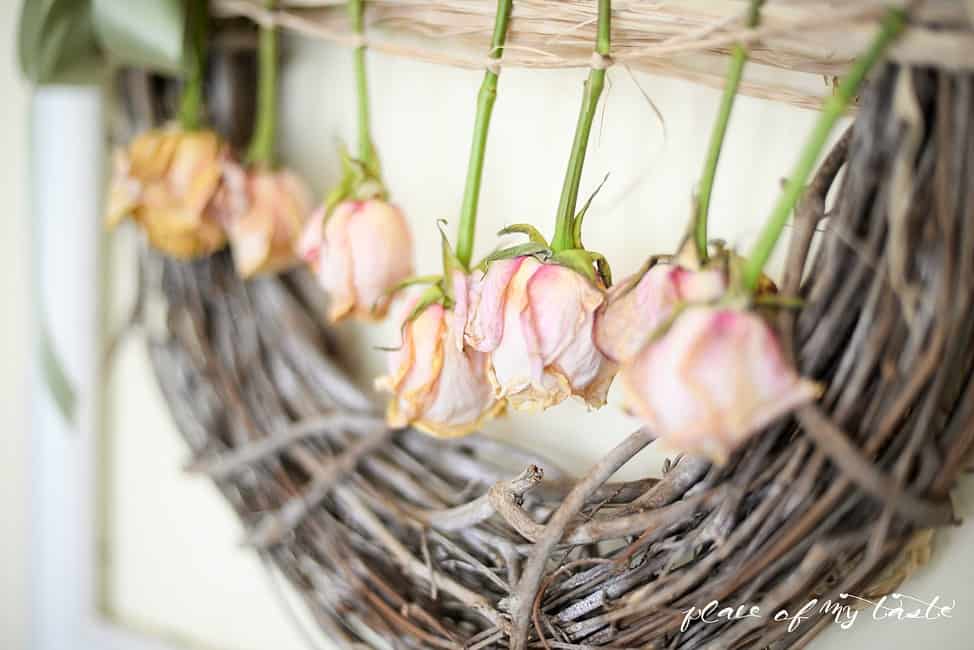 So simple and lovely wreath that makes me happy to look at.
That's all for today! I hope that these roses made you smile 🙂
Cheers!