Today I am sharing my very first fall project this year, a beautiful yarn fall wreath. I am so excited and have so many ideas to share with you. I may not have time to create and share all but I promise I will bring the best to you this year. Last week I was part of an awesome blog hop where we put together 100 fall projects to inspire. Well, looking through all 100 of them definitely helped me to get my creative juices flowing. The very first fall project is a nice 30 minutes wreath. Yeah, it is not a 10 minutes wreath just because wrapping the noodle takes a little bit of time.
MATERIALS NEEDED TO MAKE THE WREATH:
– yarn (two color is optional)
– pool noodle
– fake flowers
– fall colored wheat
– head pins
TUTORIAL:
Get a $1 pool noodle and tape it together to create a round base for the wreath. Start covering the noodle with yarn by wrapping it around the noodle. This may take up to 20- 30 minutes, depending on your speed. I used 2 different colors to make it more interesting. Once the whole pool noodle covered , add decorative colored wheat and gorgeous flowers  to embellish your pretty wreath.
You can buy the nicer quality fake flowers and sunflowers at Michaels. The one they sell in dollar stores aren't that nice.
I used a head pin to attach my flowers to the already wrapped pool noodle.
My front door gets lots of sun during the day and whenever I use hot glue it melts the glue and things start to fall off. So I decided to attach flowers with a pin this time.
I used yarn to hang the wreath also. But you can use ribbons as well.

 My 30 minute yarn turned out simply gorgeous. I am a huge fan of orange and yellow and these two colors definitely make a great combo together.
My green front door gives a nice base to this colorful yarn fall wreath.
♥
Will you start decorating for fall yet?
Here is my fall wreath from last year to get you in the mood: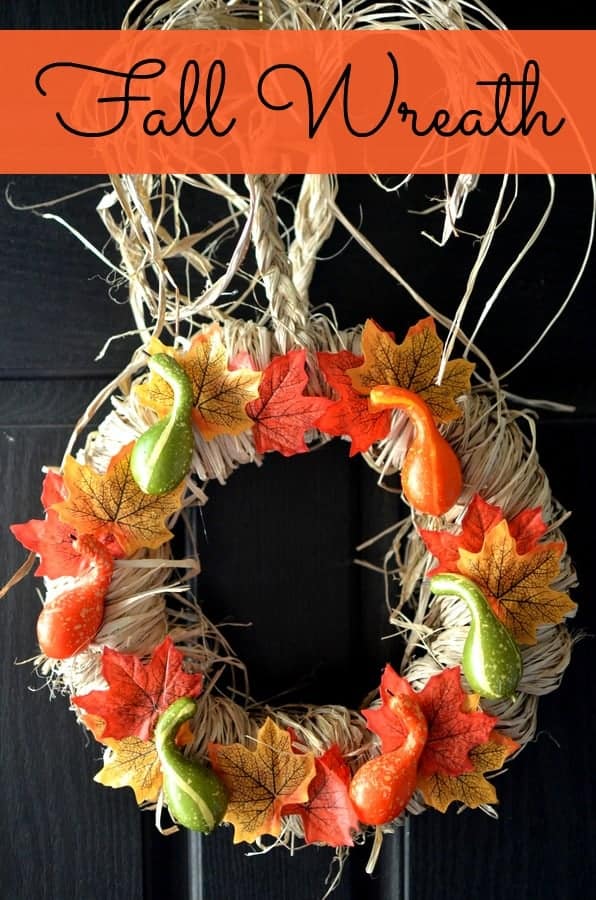 I hope you all gonna have a fantastic weekend!
Thanks for visiting!
Until Monday!
Xoxo