This easy Blueberry Lemonade is just phenomenal! If you like blueberry, this is your drink for the summer!
Have you guys have a great weekend? I could not think of anything else but a cool, refreshing lemonade for you all this time of the year! Raise your hand if you like summer lemonades! I know you raised your hand:-) Nothing is more refreshing on a hot summer day than a lemonade.
Blueberry season is couple weeks away so as the crazy hot days here in Virginia. Just like any other lemonades all you need is a few ingredients and ice cubes!
Blueberries, lemon, sugar ( you can skip sugar- that's what my hub do), ice and water. Sounds like things you might actually have at home, right?
Well, let's do this amazing drink then!
BLUEBERRY LEMONADE
Author:
Cook time:
Total time:
Super refreshing summer drink with fresh ingredients!
Ingredients
Makes 2 glasses:
1 cup fresh blueberries
1 fresh lemon's juice
2 tbs sugar ( you can leave it out)
ice cubes
water
Instructions
Add lemon juice, and half cup blueberries to each glass.
Mash the blueberries with cocktail masher.
Stir in sugar
Add ice and water, garnish with fresh blueberries.
Enjoy!
Fresh ingredients are always winner at my house. Especially if we go pick these fruits at a local farm.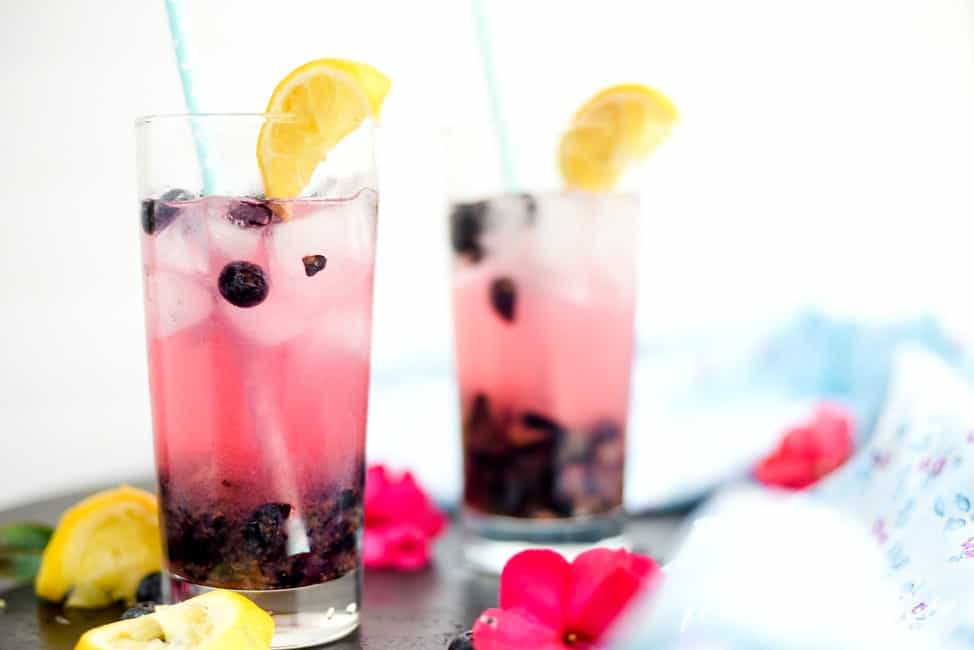 If you liked this summer drink you might want to check out this fantastic roundup too, where I share my favorite
7 REFRESHING NON ALCOHOLIC DRINKS
Have you seen my super fun gallery wall?
Enjoy your Monday! Happy Summer!