CHICKEN COBB SALAD RECIPE
I am sharing a fabulous spring/summer salad recipe with you all today! This amazing Chicken Cobb Salad is one of my favorite salads.
Avocado, blue cheese, bacon, hard boiled eggs, veggies, lettuce….oh my!
Just reading all these ingredients makes my mouth watering!
I am a huge fan of salads.
Especially when I drop home from work, and there is no leftover in the fridge. My go-to quick lunches are always salads. This Chicken Cobb Salad is one of my favorite salads for the summer! I just love all these great flavors together. I typically hard boil a dozen eggs and keep them in the refrigerator for a few days in a glass container. They never last too long as we all love them in the house. I also love to have bacon chips ready for daily use. I bake them on the grill, chop them and store them in plastic bags. Bacon chips are perfect for sprinkling on spaghetti, on any kinds of pasta, in soups and of course on salads. So it's a good idea to prepare in advance and just grab it when you need it!
This salad is pretty simple, no serious cooking involved which is a plus on a busy summer day, am I right? 🙂
I prefer pool time over kitchen time when the warm weather hits us.
So don't wait too long, grab the Chicken Cobb Salad recipe and enjoy those summer days at the pool instead of in the kitchen!
CHICKEN COBB SALAD RECIPE
Author:
Cook time:
Total time:
The best and most flavorful summer salad!
Ingredients
2 halves boneless grilled chicken breast cutlets
1/4 teaspoon salt
1/4 teaspoon black pepper
4 cups mixed greens
4 hard boiled eggs, sliced
1 cup cherry tomatoes, halved
1 whole avocado, diced and peeled
2 tablespoons sliced green onions
1/3 cup fat-free Italian dressing
2 tablespoons crumbled blue cheese
1 bacon slice, cooked and crumbled
Instructions
Add all ingredients in a bowl, mix them and serve them with your favorite salad dressing. Mine is Italian dressing.:-)
If I tell you that I took these pictures in a dark room at 10 pm, you would not believe it, am I right? I am sharing a tutorial hopefully tomorrow on how to make your artificial lighting set for food photography. Be sure to check back here, so you can take pics of your food in the middle of the night if you wish!
Enjoy the salad, my friends!
Check the tutorial below on how to make your food photography backdrop!
DARK FOOD PHOTOGRAPHY BACKDROP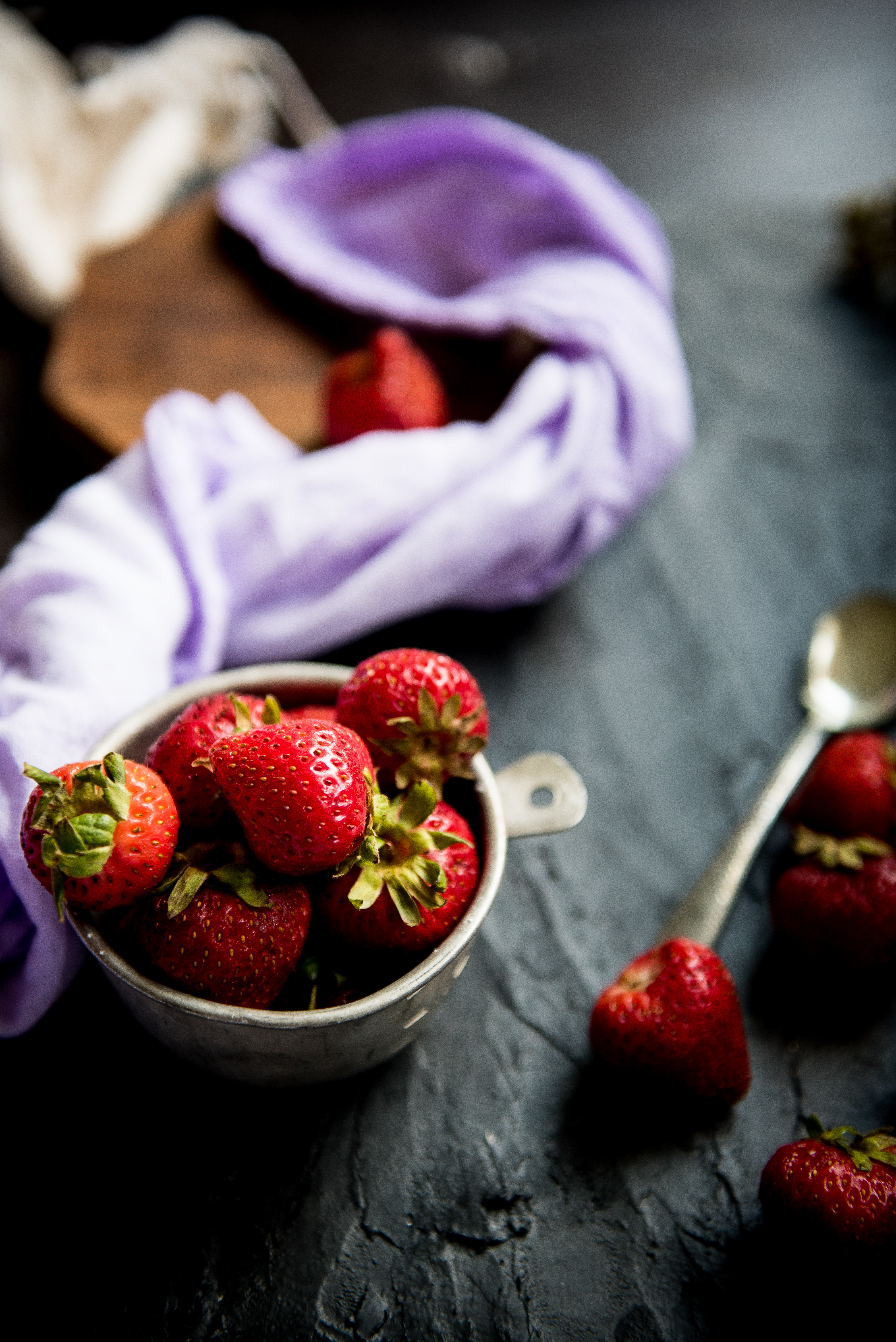 Or grab some other delicious salad recipes!
Happy Salad season!
Cheers,
Aniko