My parents recently moved into a new house and in the process were purging lots of stuff from their old home and storage container. It was like Christmas shopping through their things and lucky for me they have great taste! My own personal thrift store 🙂 You can see the navy chair I snagged to create my cozy sitting area here.
I found this small stool and I knew I could transform it into something cute with just a little bit of work! I've seen several of these around the blogosphere and I thought about painting mine a color other than gold but I just couldn't think of what that would be 🙂 Why mess up a good thing anyway, right?!?! You can find a few of my favorites faux fur stools here, here and here.
This is what we started with.
I actually like the animal print fabric but it was old and smelly because it had been in the storage container for quite awhile and it had to go.
The leopard print was on top of another fabric so I removed it first. It was loosely stapled and came off easily.
The legs on my stool were a little loose so I decided to pull them apart and secure them with gorilla glue.
I lightly sanded the table and spray painted it gold.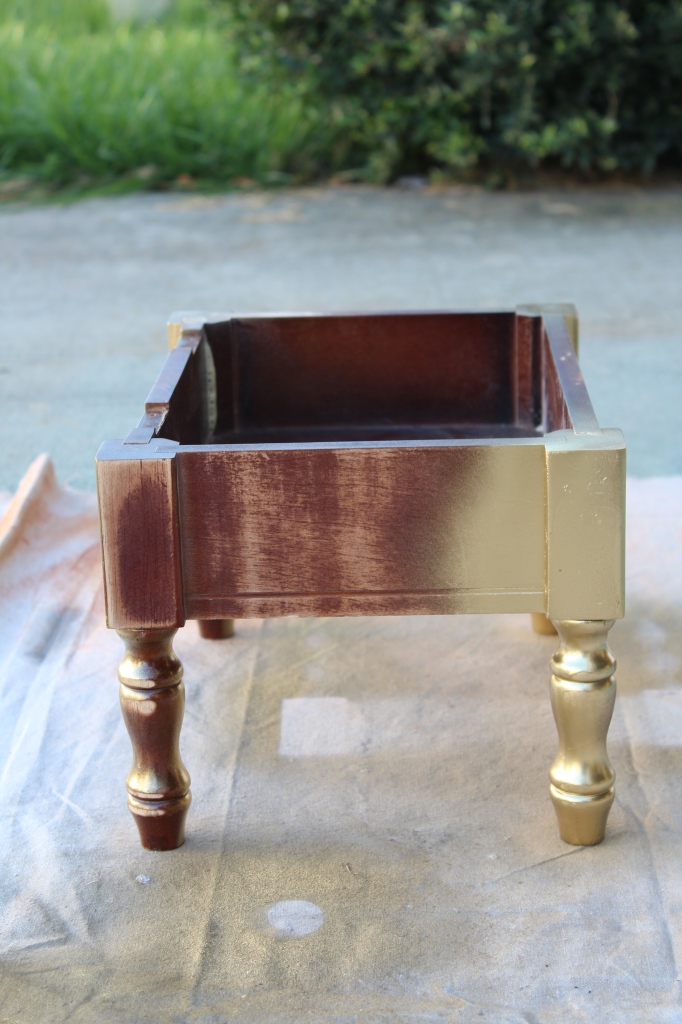 I found the faux fur fabric on sale at our local fabric store. I bought 1/2 a yard and only used about 1/3 of it.
Next I cut it to size.
I found that the ends frayed a lot after being cut so I ran a bead of hot glue along the edges to seal it.
I didn't use staples because I heard that hot glue works well on small fabric projects like this and so far so good!
I put some hot glue on top of the stool and flipped it over. Then I started glueing the edges and folding the fabric over. When I got to the corners I cut a slit in the fabric and folded it around the corners and glued some more, trimming where needed.
Once I was finished glueing I flipped the top over, screwed it back down and voila!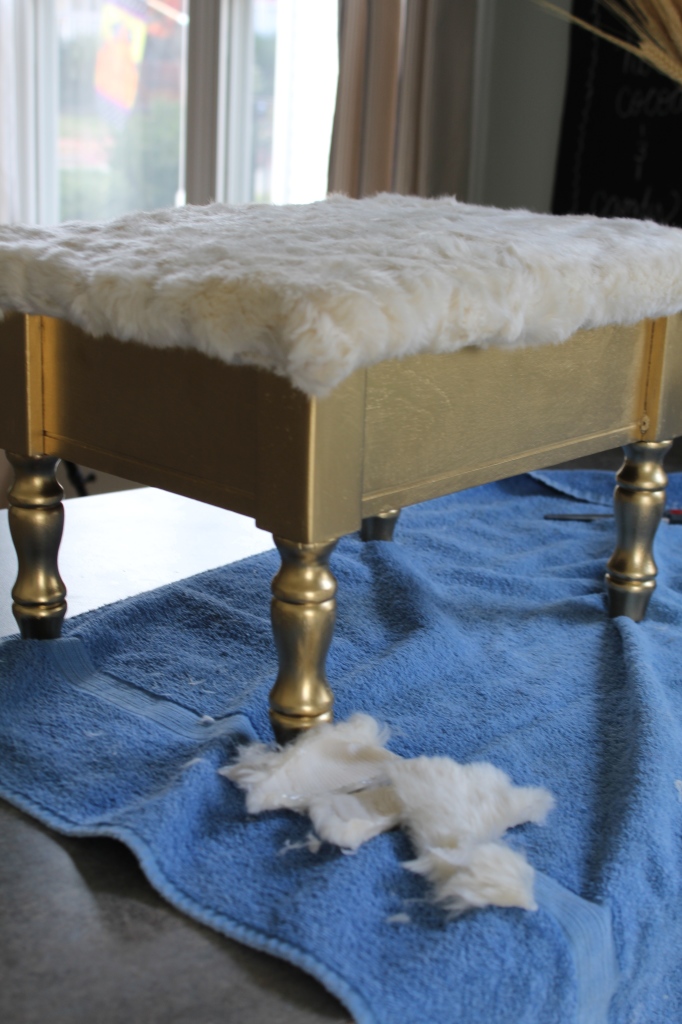 I haven't decided where it's permanent home will be but I think it's a fun accent piece for any room. It's a hiding place for remotes in the living room 🙂
In my new closet it helps me reach the baskets on top of my shelves.
Isn't this an easy DIY? I hope you guys have a wonderful day!
Aniko, as always, thank you so much for having me here today friend!
***
Check out how I used the rest of the faux fur fabric on my Thanksgiving table.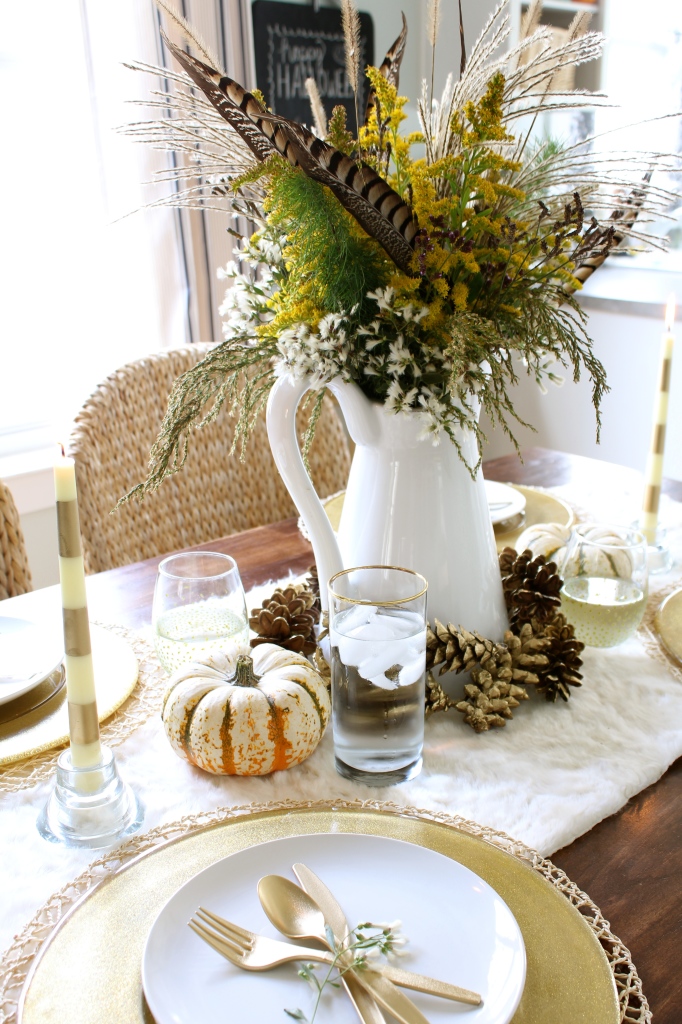 And you can see the stool in my glam closet reveal here.
 Wow, Summer made that closet flawless!! Make sure you check it out! Swoon!
Xoxo