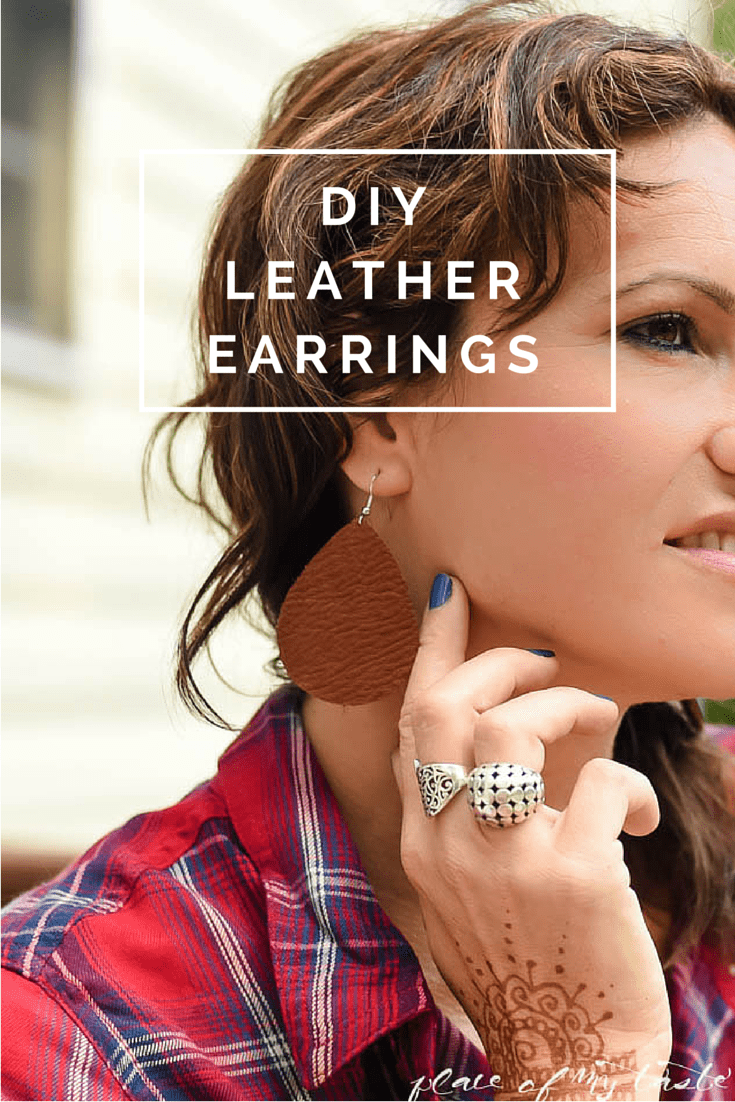 Today's project is not my usual painting, home decor or heavy DIY project but an easy, quick and cool DIY that you can create for yourself, too. I am a jewelry lover. I especially love big and chunky earrings and necklaces. I stumbled upon One Little Momma's earrings and got so inspired by them and I tried to make my own. Accessories are always great additions to my outfits. Today I will show you how I whipped up these easy DIY LEATHER EARRINGS while I was sipping on my coffee the other morning. You can totally do it too. Fall Is right around the corner and I am so excited to dig out my pretty brown boots and jackets .These fun leather earrings will be a great match with my autumn outfits.
MATERIALS NEEDED:
– leather cut ( Michaels)
– earrings hook
-craft knife ( that's what I had handy:-)
I have a few big teardrop shaped earrings and I wear them all the time. They are great with classy, casual or even dressy outfits. These earrings that I made are little more on the casual hip side.
Michael's store had brown, black, red and green leather cuts. It's the perfect size. With this piece of leather cut I was able to make two pair of earrings. The color of the leather is so pretty. I bought a nice black one and I will go back to get a red and green one as well.
STEPS:
– place your earrings onto the leather cut.
– cut around the earrings while you are holding the leather with the other hand
I literally made these earrings in less than 10 minutes. They are so light and easy, you don't even notice that you are wearing them.
What do you think? Yay or nay?
Thanks for dropping in today!
Cheers
Aniko