Happy almost June, Place of My Taste readers!  It's Amy again from Delineate Your Dwelling, a creative craft blog.  With spring in full force, why not embrace the cheerful weather in your clothing as well as in the outdoors?  Today I am really excited to share with you my Easy DIY Glitter Watch.  It's a fun way to add a little sparkle into your everyday look, too.

Supplies:
A sponge brush
Martha Stewart Glitter
Inexpensive Watch
Martha Stewart Decoupage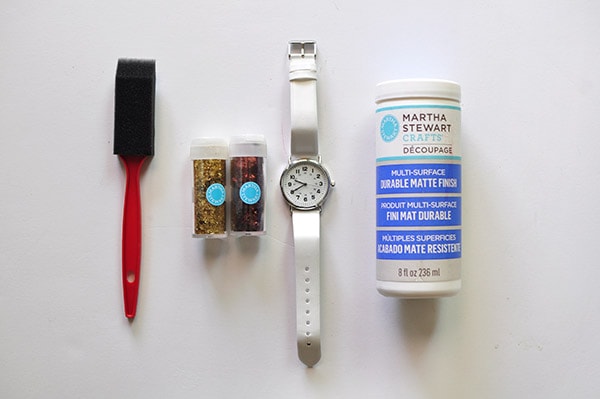 My first step on this project was covering the band of my watch with a generous layer of decoupage.
Then, set your watch on a plate (to help corral and collect fly-away glitter) and generously cover in glitter.
After your first coat of glitter has dried, combine the gold and copper glitters along with a large portion of decoupage in a cup.  Brush this thick mixture over all areas of watch band and allow to dry.
With glitter mixture, touchup any last remaining bare spots.
Do one final coat of decoupage over all the glitter on entire band.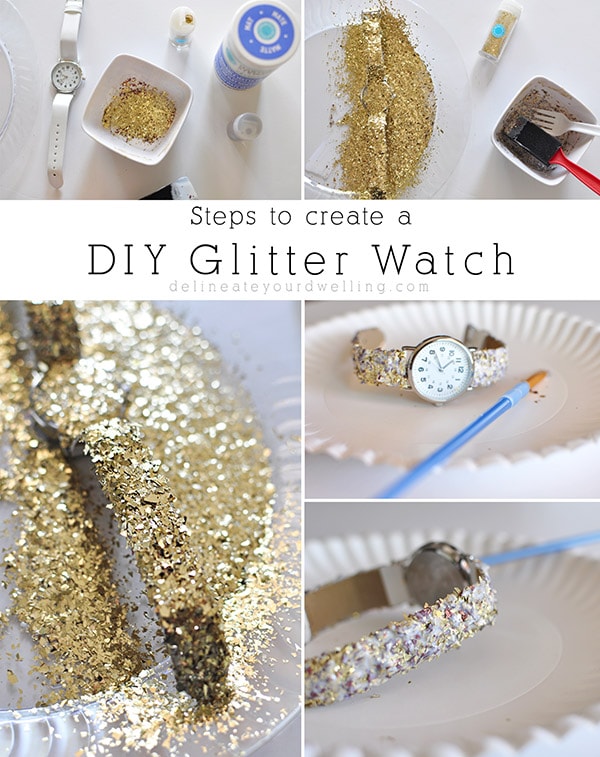 Once, all my layers of glitter and decoupage were completely dried, I was surprised that not a single piece of glitter came off the band!  The decoupage really gives it a protective layer.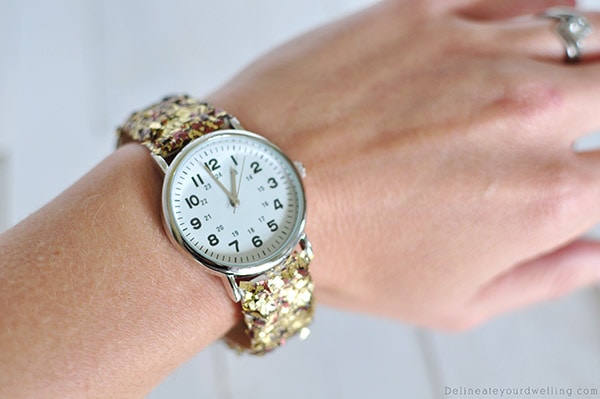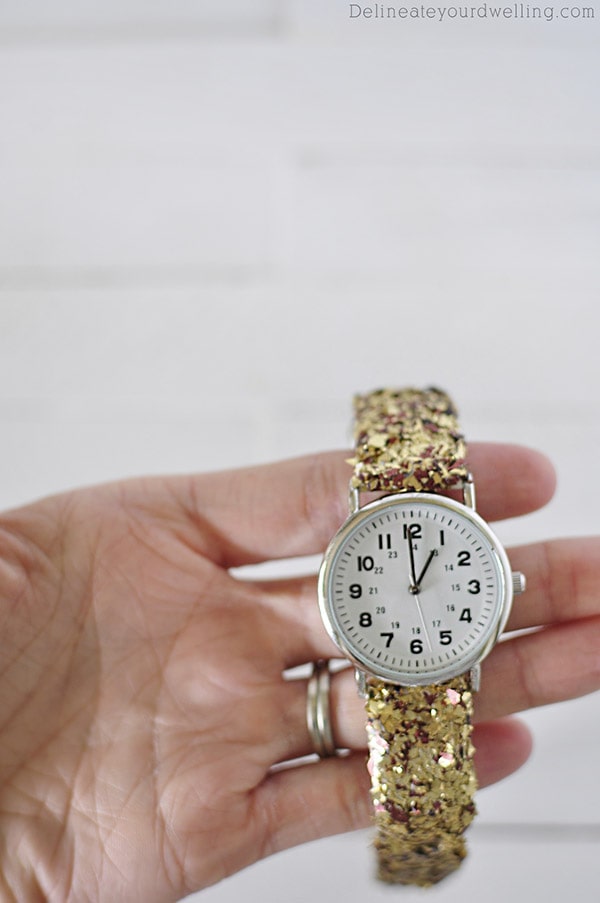 I later saw Kate Spade sells a similar glitter watch for around $300.  My glitter watch came in roughly around $12!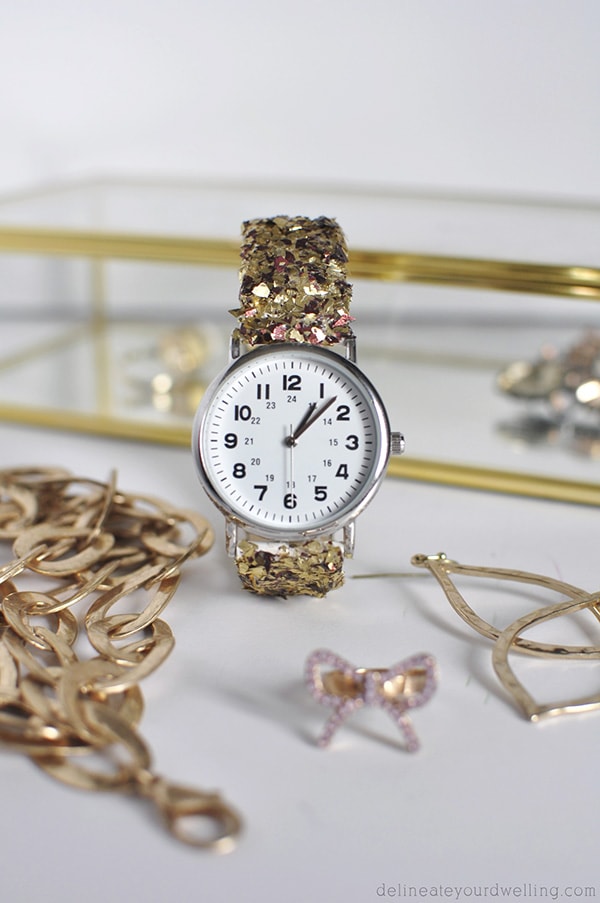 Thanks for having me today, Aniko.
If you enjoyed this project, you might like these other easy DIY projects I've done recently:
Two toned Glitter Candle Holder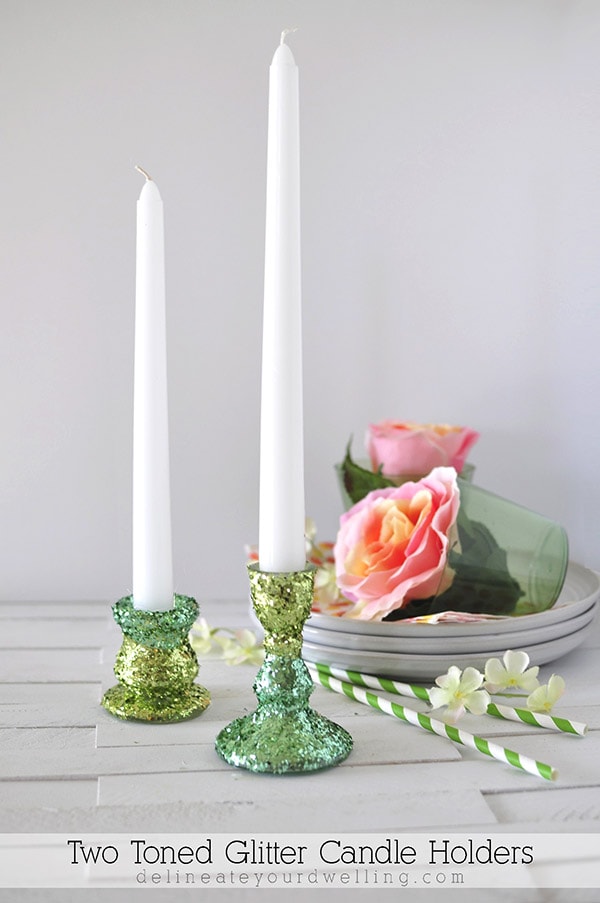 And for more behind the scene scoop, you can follow me at Instagram or Pinterest!