Embroidery Hoop Christmas Decor
Embroidery Hoop Christmas Decor – Make this piece on your own to have some really special pieces of decoration for this holiday season!
Hello again, Place of My Taste readers! Happy December. It's Amy from Delineate Your Dwelling here with another fun creative DIY. Today I am sharing how to create this simple Embroidery Hoop Christmas decor. These would look so lovely, grouping a few together and making a festive holiday gallery wall. (Hint, hint.  You might be seeing that shortly on my blog.)
Keep reading to see the step by step instructions on how to make an Embroidery Hoop Christmas Decor!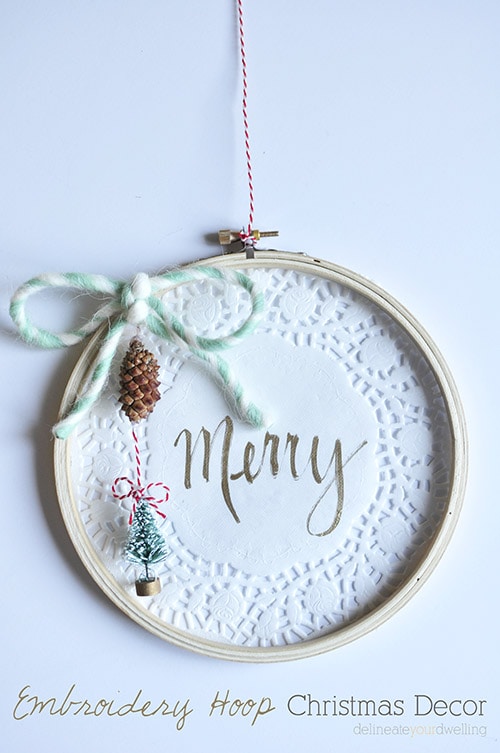 I used simple supplies for this project.  You will need the following:
Embroidery Hoop
Gold Foil Paint Pen
White Doily
Red Bakers twine
Mint Yarn
2 Collected pinecones
Miniature Tree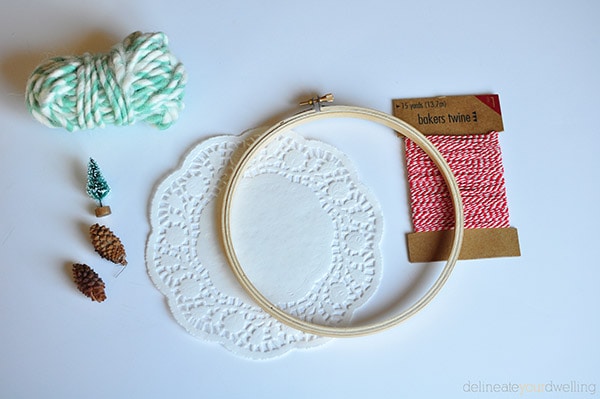 First I wrote out Merry in my gold foil paint pen and set it aside.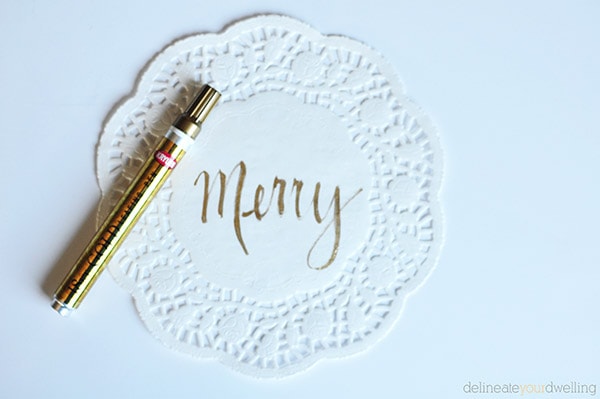 Cut and glue your baker's twine to the very top of the pinecone and let dry. Then glue twine to the top of your tree, as well. Once it's dried glue the end of the tree twine to the bottom of your pinecone. Basically, you are making a line of fun Holiday related mini items.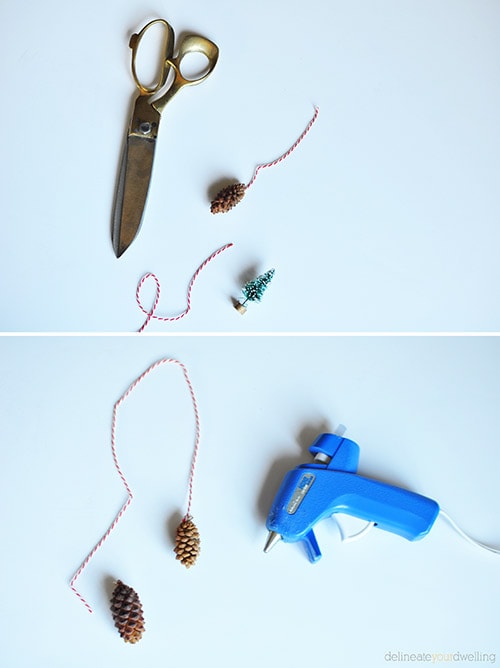 I love the simplicity.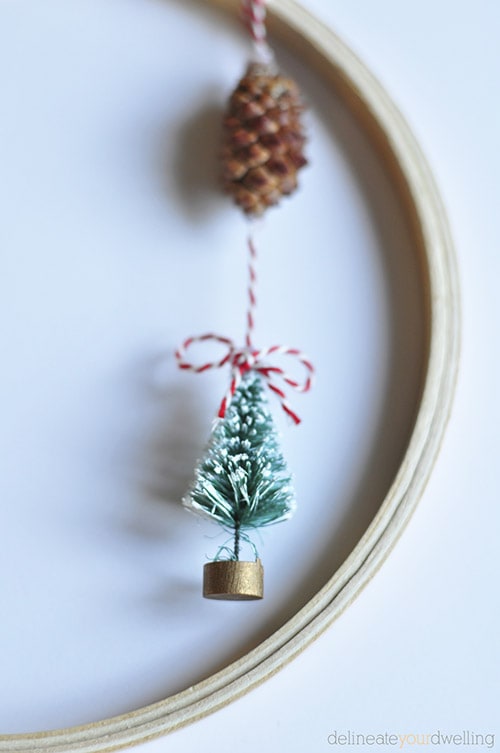 Wrap the tree/pinecone around the embroidered hoop and then secure the Merry doily to the back. I also added a mint yarn bow for a final touch.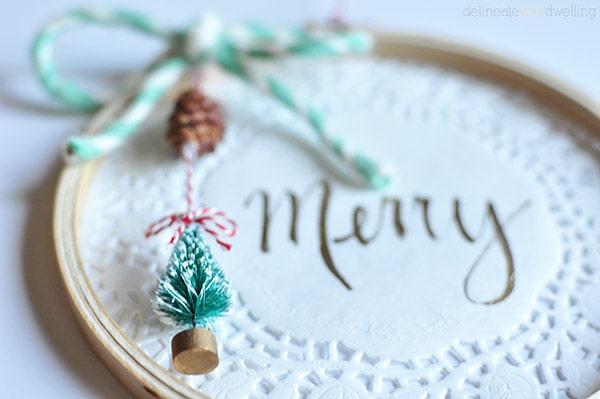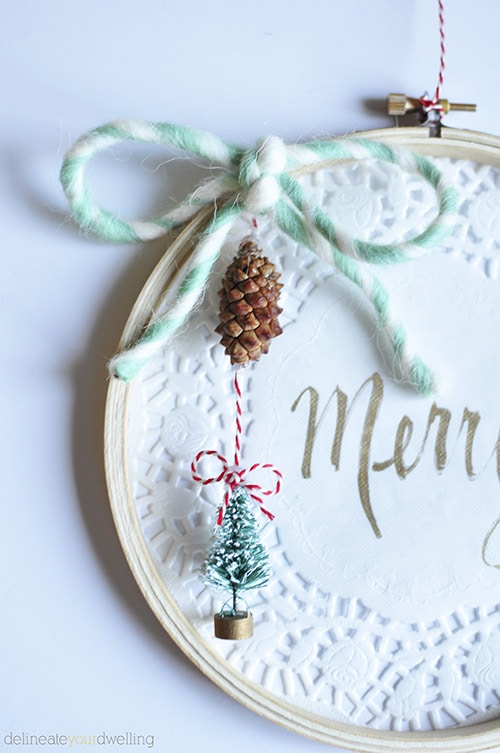 I hope you enjoyed my Embroidery Hoop Christmas decor!
Here are some more amazing projects to check out:

Be sure to stop by and say hello at Delineate Your Dwelling.  You can also follow along with me at Pinterest or Instagram.