GARAGE ORGANIZING : GARAGE BIKE RACK from MONKEY BARS
* I received a product for free of charge from Monkey Bars Garage Storage System. All opinions are %100 my own*
Yesterday I shared an amazing Garage Storage Wall that we DIY-ed to get the mess in our garage organized. The outcome is a real eye candy:-) We cleaned the garage out so well and took huge bags to Goodwill. Next to all the little things that I was able to hide in my bins, there were other things, like our bicycles in the garage that we also needed some sort of storage system for. Monkey Bars Garage Storage Systems came into picture when we were looking for bicycle racks. We all have bicycles ( except my little man who can not ride a bike yet) and having those bicycles thrown in somewhere in our NOW pretty organized garage was not a solution.
Can you point out the bicycle in this very unorganized place?
We struggled with this cluttered garage for so long and now, finally it's started looking like something I have imagined for a long time.
The Garage Bike Rack that I received from Monkey Bars allowed us to get those bikes along the wall and off the floor of the garage.
Installation of the rack was a piece of cake. My hubby was very pleased as they had included a great instruction sheet in the box.
Installation literally did not take more than 15 minutes.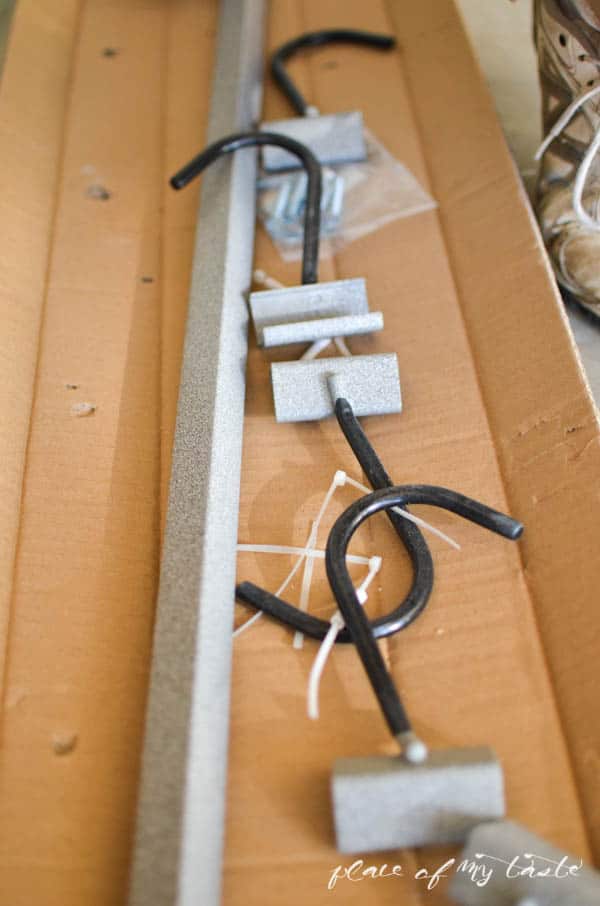 The rack has 6 J-hooks and would hold 6 bikes without a problem. Very easy to put the bikes in place, no need to lift them. We have tried other hooks but I had to lift the bikes so high up. Wasn't great!
How do you like my pretty pink bike hanging in there? Very nice, eh..?
If you are interested in some amazing storage system from Monkey Bars, contact your local dealer.
I am in Richmond, VA and the dealer here is GARAGE SOLUTIONS – RICHMOND so if you near by, get in touch with them. They offer affordable garage shelving, flooring and accessories for garage storage in Richmond, Tidewater, and the surrounding areas. If you are not from around here you can find a huge list of their DEALERS HERE.
You can also follow them on
FACEBOOK | TWITTER
Are you ready to get your craziness organized?
Is this not the perfect time?
Pin this image for later !
Did you missed my post yesterday? Click to see our garage storage wall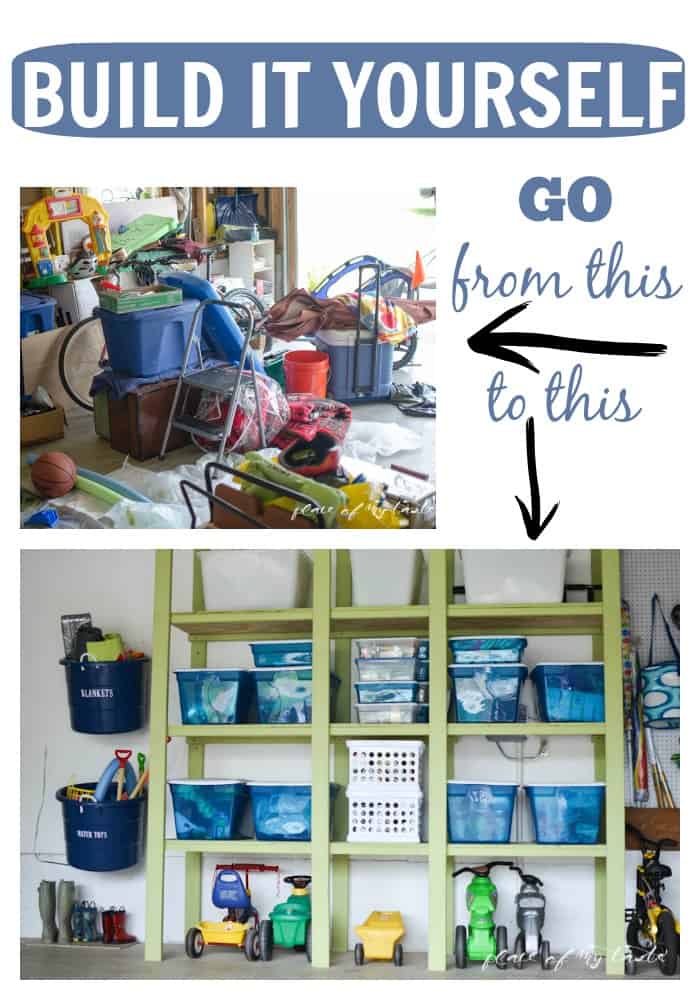 Make sure you will check back here next week, as I will have some other posts coming up as apart of this wonderful garage organization project.
Hope you all have a wonderful weekend!
X0x0

* Thank you so much for Money Bars for sponsoring this post*