LIVING ROOM UPDATE AND A NEW RUG WITH RUGS USA
This post brought to you by Rugs-USA.All opinions are 100% mine.
I shared my Christmas home tour this week and today I wanted pop in to share a little bit of our new living room and new gorgeous rug from Rugs USA. Since we moved into our home we have had a few different designs in the living room. I like to change things around the house and sometimes i sell older pieces that I am not crazy about anymore and bring in a fresh look. We purchased a white sofa way before we had kids, then after my first kid was born I got rid of it and got a faux leather sectional. It was good and very practical but it was way too big for our small living room.. I was lucky to sell that piece on Craigslist for a really good price and we quickly reinvested the money in a new sofa from IKEA. Now I am back to the light colors. My kids are now at the age when they understand that there is no eating and such in the living room so I was pretty confident buying the lighter color sofa. I got a few new pillows ( I already had the throw and a some pillows of these).
 I also got this super stylish chair, placed it close to the fireplace so we can sit and enjoy the fire:-)
After adding in these new pieces the only thing was missing our room was a rug. I looked everywhere and I found the perfect rug that me and my hubby really liked. on RugsUSA website. Rugs-USA was kind enough to provide me with their amazing rug. Have you ever browse Rugs-USA's site? Oh, man. There is so many different styles  and patterns. I almost could not decide.I chose the SAVANNA FLATWOVEN GREY RUG. It's 100% wool and and super durable. The pattern was what caught my eye online.
 I received my rug a few days after ordering it, shipping was super duper fast, exactly the way I like it:-)
I opened my rug, rolled it out and it was ready to shine in our living room.
I think this pattern and color looks just fabulous with our white sofa and our new nesting tables.
I am seriously  in love with our "new" living room ♥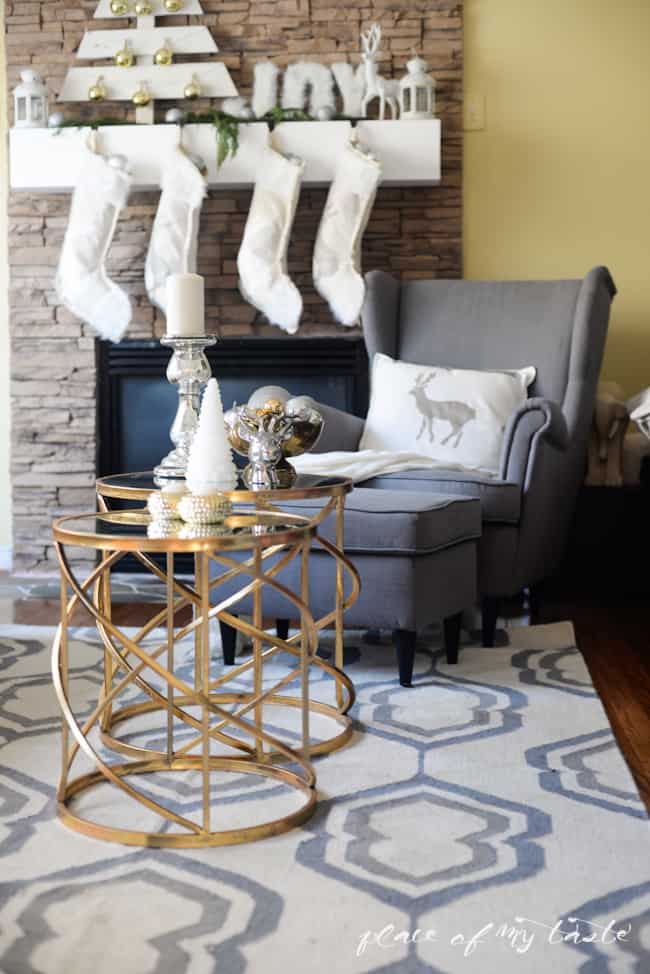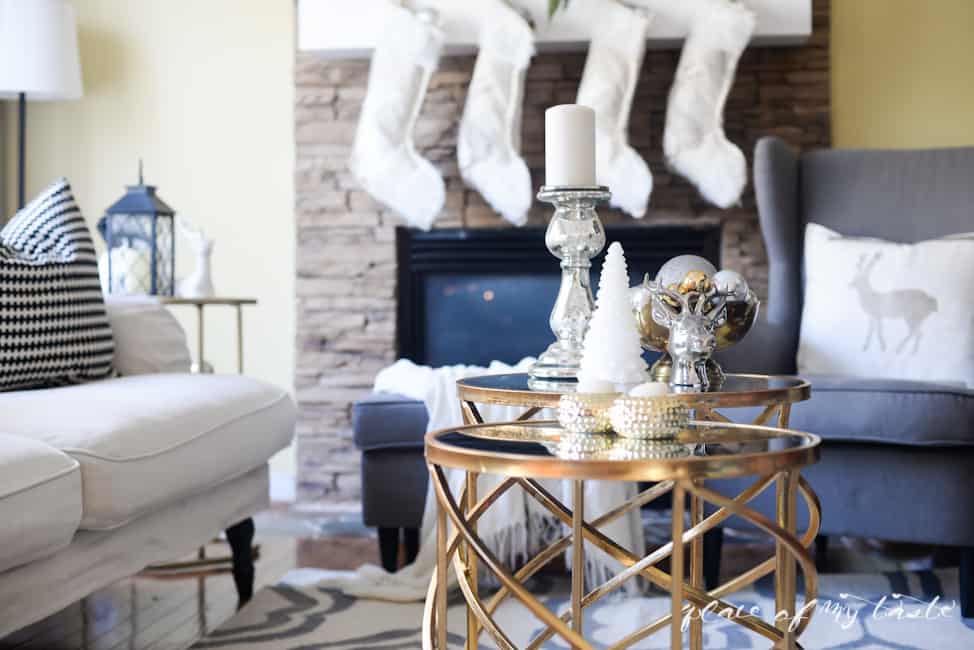 What do you think of our new look and gorgeous rug? It feels great to spend time in out "new" room.
Hope you all have a fantastic Friday and weekend!
Xoxo