MARCH- FREE WATERCOLOR SCREENSAVER 2021
Happy March! I am back to share this month's freebie with you guys. Screensaver for March:-)
I love painting florals. Especially when I can sip some wine in between painting leaves and petals.
This month I am offering two different designs. I loved both of them, so did my audience so why not to share them both, right?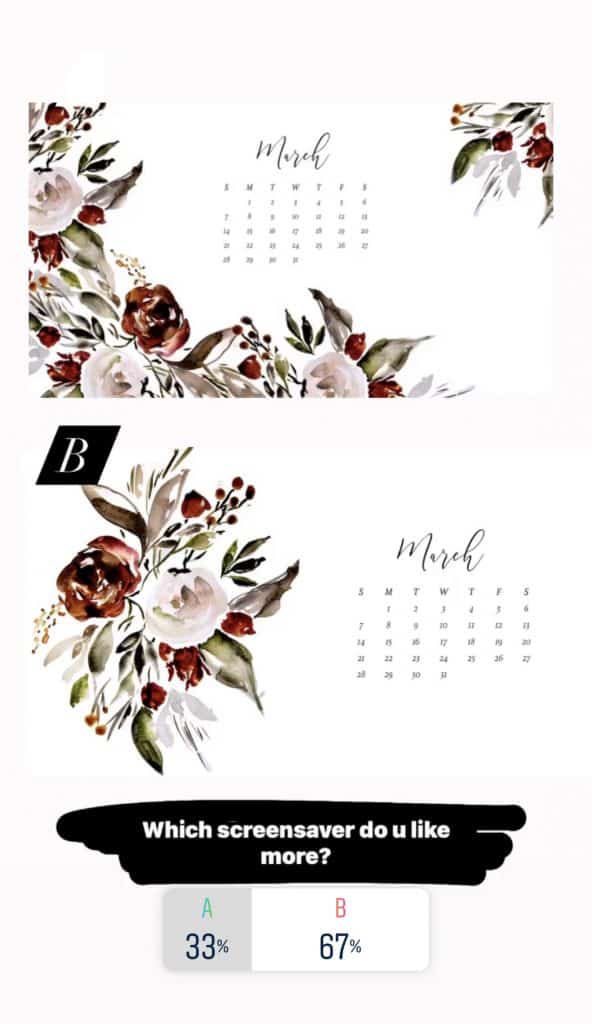 Have you tried watercolor yet? It's so therapeutic and relaxing. Don't be discouraged to try it. Even if you never did it before.:-)
---
---
Here are my favorite watercolor materials, in case you want to start exploring this beautiful art.
Below are my favorite DIY projects from the past so you can explore more while you are here.:-)
Thank you for visiting today!
Cheers,
Aniko