Pinterest Challenge: DIY Table Centerpiece
Just a few days ago I came across this Spring Pinterest Challenge on blog-land and I am taking part in this challenge.
These fellow bloggers Young House Love, Bower Power , Sparkle Meets Pop and Red Bird Blue  came up with this idea to inspire people: STOP pinning and START doing. Make sure you check out their creations as well!
I needed to create something for my long and empty dining room table.
I chose one super easy project for this challenge from Pinterest.
This project really cost me no more than $6…WOW…I like that! When it comes to inexpensive yet cute projecting – I am just so happy:-)
Got a piece of 2 x 4 at Home Depot and 3 glass vases at Dollar Tree.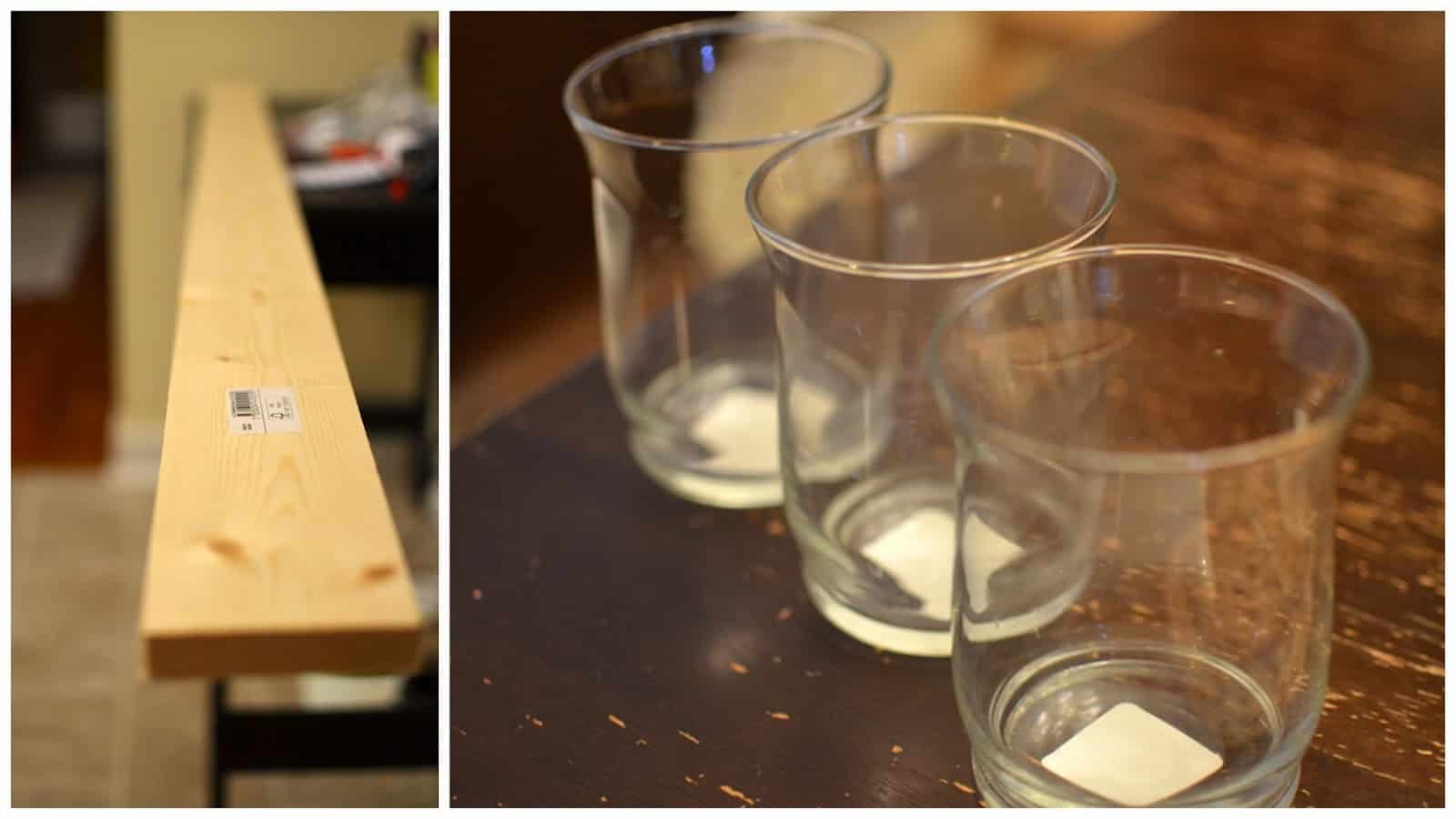 Here is how I made this centerpiece:
Cut the wood to pieces and made the edges nice and smooth, using sand paper.
Glued and nailed the pieces together and let it dry.
I was thinking to paint some design on this centerpiece first, but then I decided to leave it fresh, nice and clean white, which would go with any color and design.
I set the 3 vases inside of my already painted box and filled it with Spring flowers.
Isn't it looks fresh, clean and springy? What you think?
Thanks for stopping by!