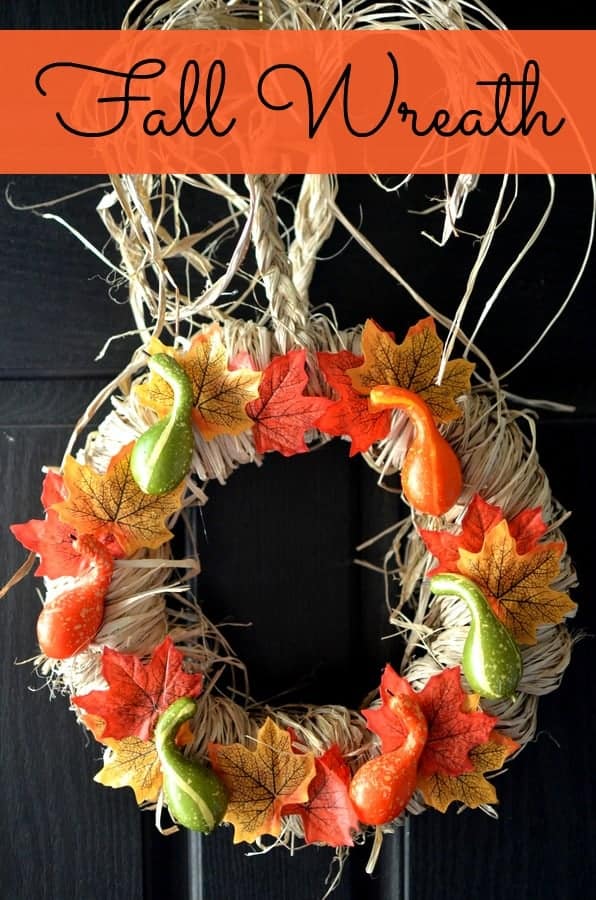 TGIF!
This week went by so fast again.
Today I am sharing a quick tutorial with you.
 Yesterday I made a quick 10 minutes, under $10 fall wreath to decorate my front door.
I had a quick trip to the dollar store where I picked up a few things for this nice and easy fall wreath.
This is what I used:
-wreath
-raffia (about 3 package)
– fall decorating items (pumpkins, leaves..you name it)
I bought decorating  raffia to cover the wreath base. 
I used about 3 package to cover the full wreath.
I attached the raffia together, so I got a long enough raffia to cover the whole wreath .
Where the raffia ends came together,I braided the raffia to have a hook to hang the wreath.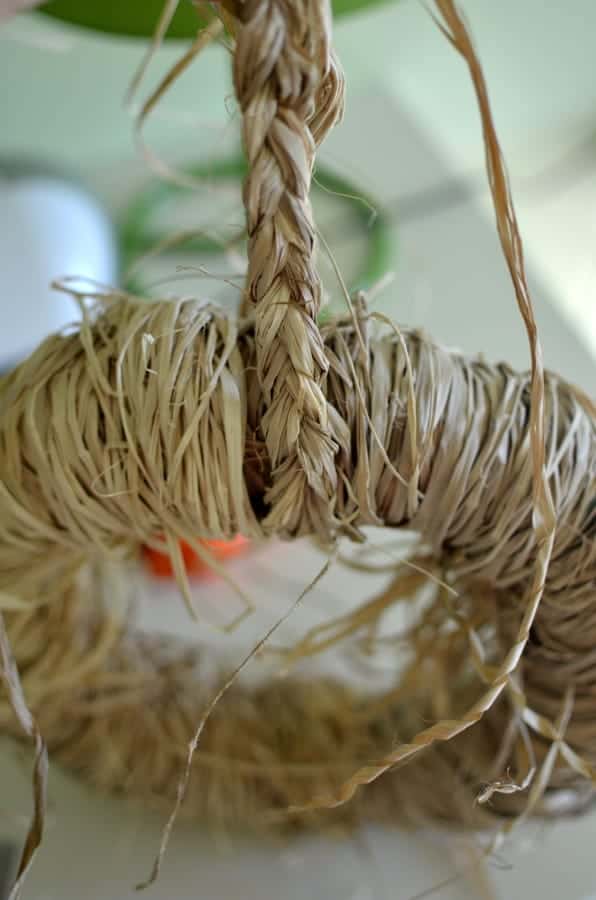 With hot glue gun, I attached the some colorful little pumpkins and orange leaves to the wreath.
There are too many cute little things that you can find at dollar store to decorate for fall.
Pick out what you like the most to decorate.
 Here is my pretty and colorful wreath for my front door.
I LOVE fall colors so much and I am looking forward to share some more fall decorating ideas with you.