Spray Painted Nightstand Refresh
Hello friends! It's me again…Summer from Simple Stylings!
I'm happy to be here today with another super easy furniture DIY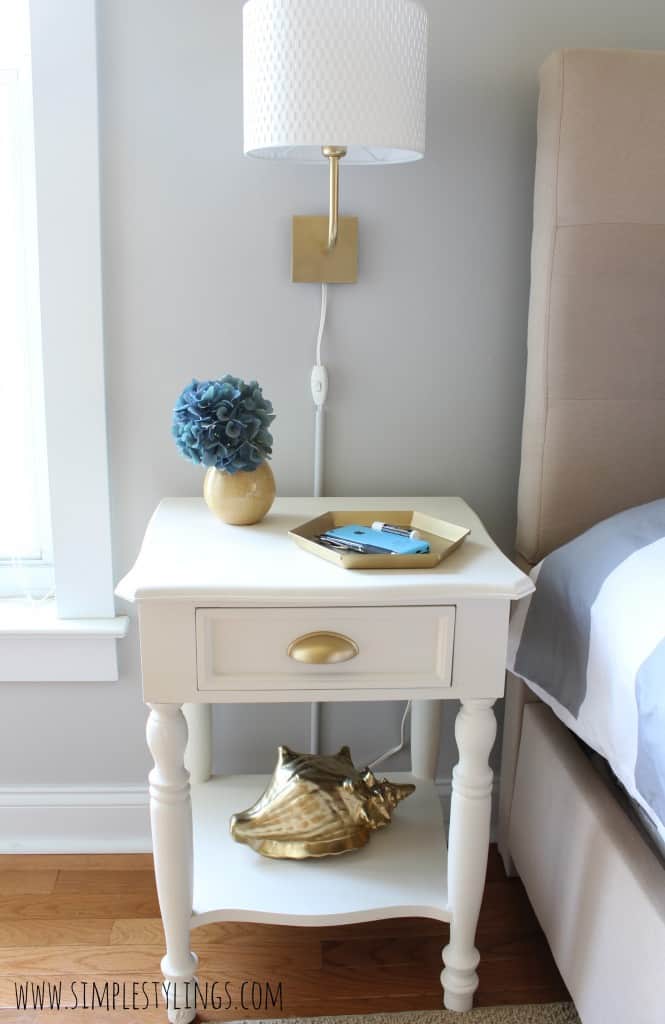 This tired, old nightstand was begging for a new look! The black paint was a little beat up and it just didn't fit in with our decor anymore.
I've never spray painted an entire piece of furniture before but I wanted to give it a shot especially because I've been so excited about my handy little Rust-Oleum sprayer.
First I removed the knob and lightly sanded the table and drawer with my electric sander. Then I sprayed one coat of gray primer and let it dry completely.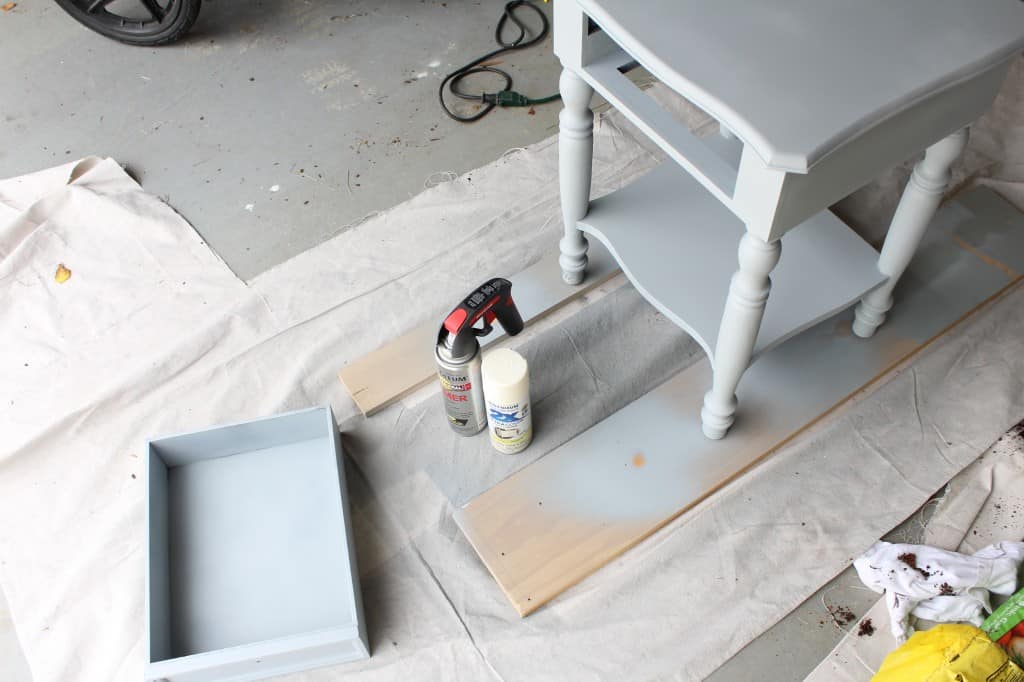 Next I used Rust-Oleum's Heirloom White paint and primer to spray 2-3 coats, lightly sanding the top and shelf (not the legs) between each coat.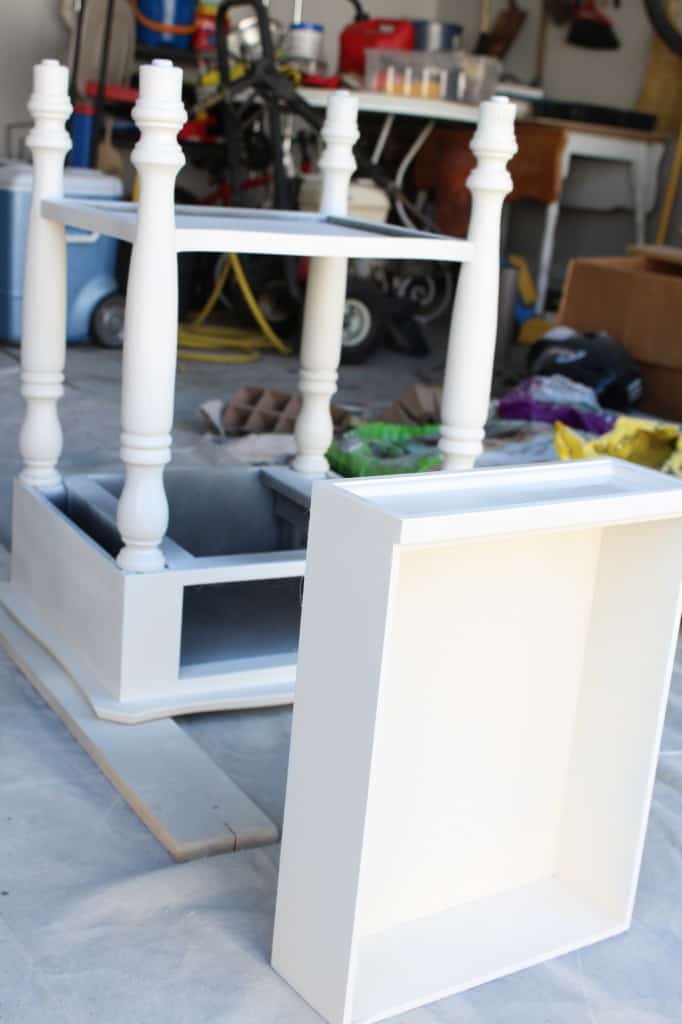 I knew the table top would get a lot of use so sprayed it with a clear coat for protection. Make sure to spray very thin, light coats  of the clear coat or else the paint can bubble up.
While the paint was drying I spray painted the cup pull that I picked up from Home Depot with some gold paint I had on hand.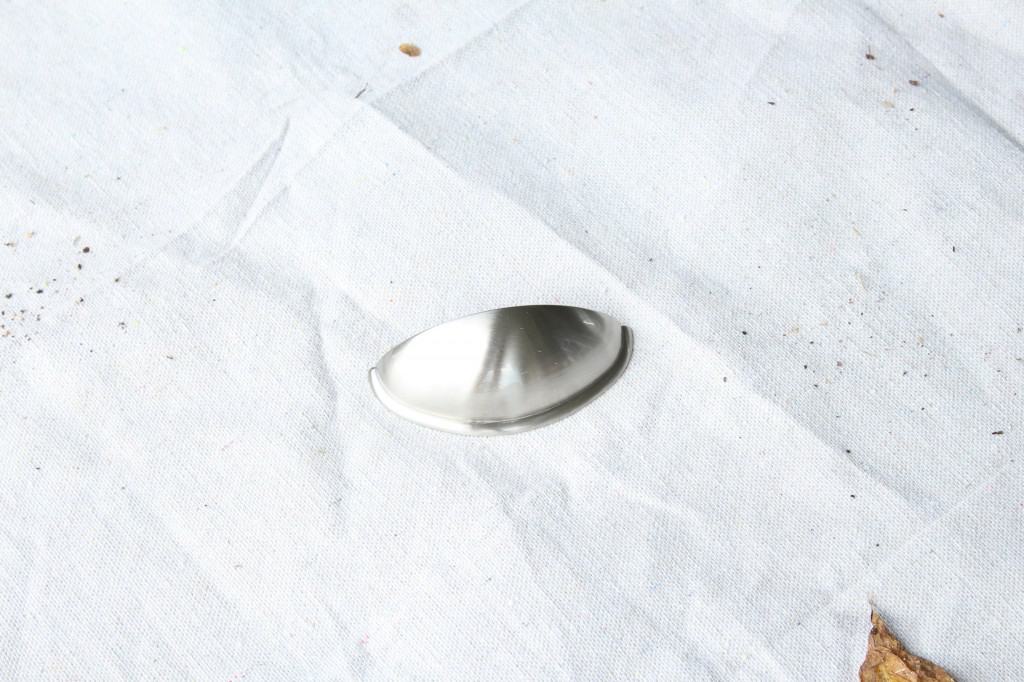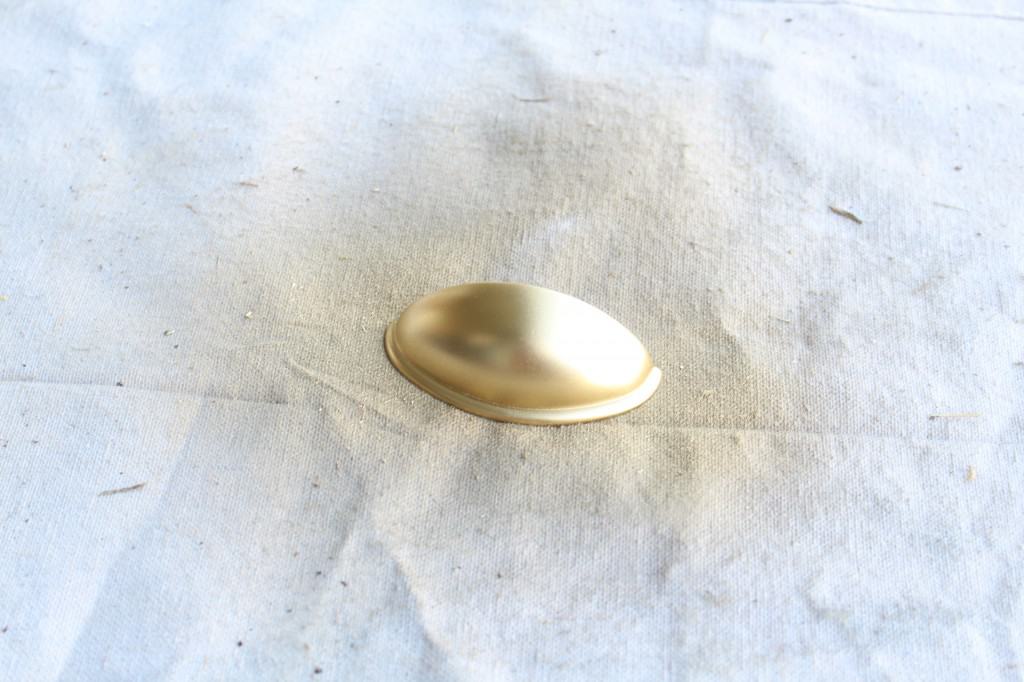 Then I traced where the holes needed to be and drilled the two new holes. The pull covered up the old hole so there was not need to fill it, yay!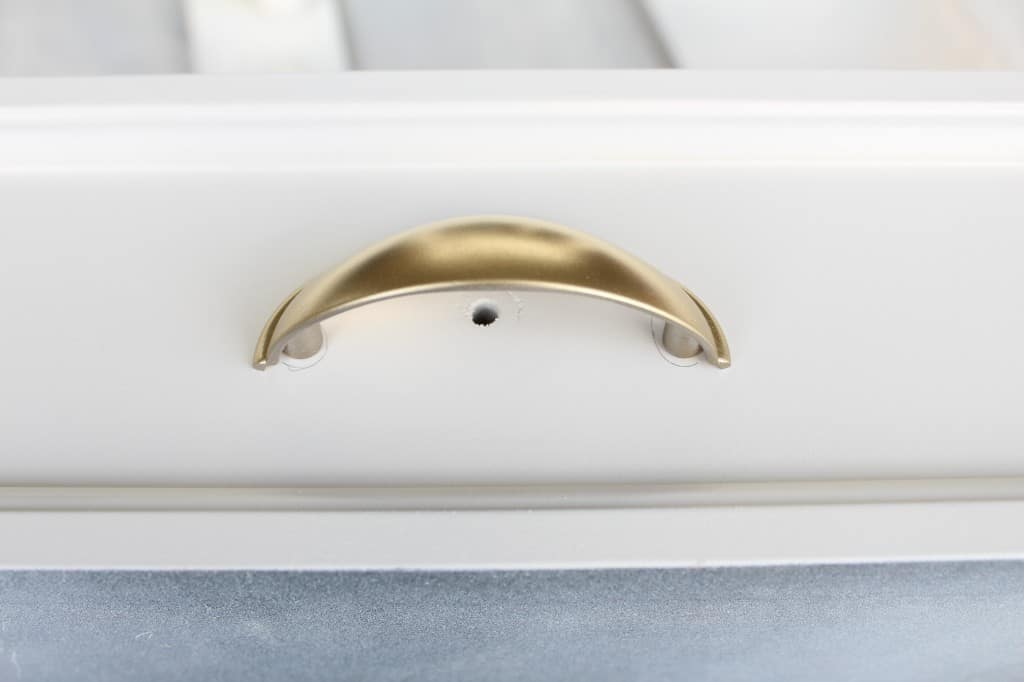 I really liked the way it turned and I love the creamy white with the gold pull.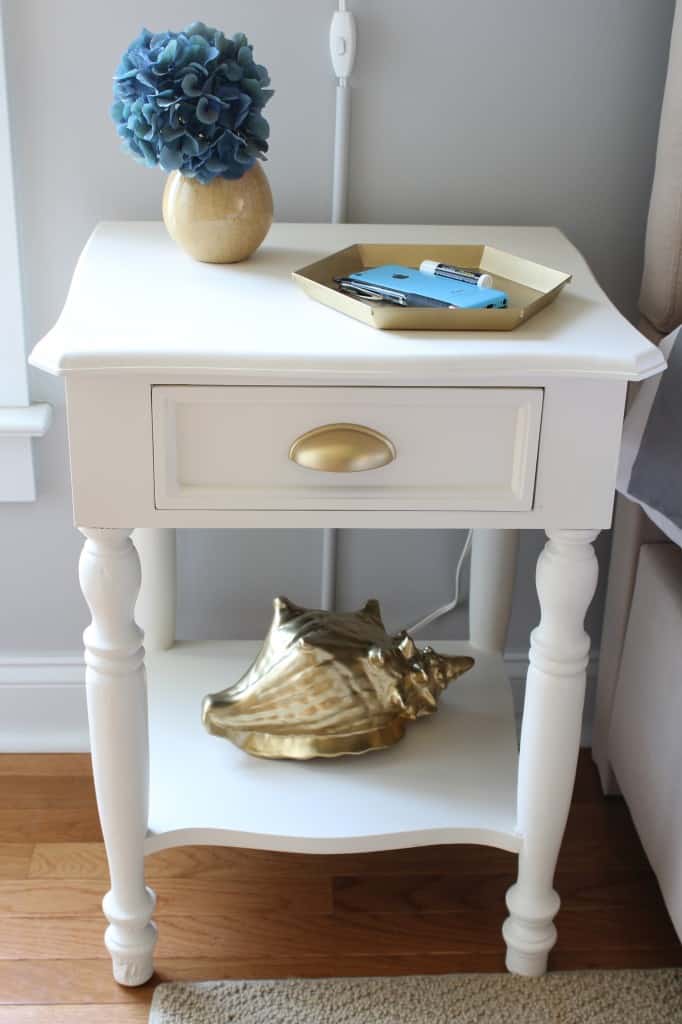 This probably won't be my go to way to paint furniture, especially larger more expensive pieces, but it's great to know that if I need a quick and easy change to an existing piece that it can be done and it looks good. That's the name of my game!
It's also nice not to have to hand paint curved legs for a change 🙂
So what do you think?
I'd love for you to pop over to the blog and check out some of my other projects under the project diaries tab when you have a minute!