One room challenge is really challenging me. When I decided ( crazy) to go for it I did not think about my schedules. I'll be gone for 4 days this week and that leaves me with no time for projecting. Ghaw!!
Today I will show you a quick tutorial of how did this easy makeover happened. I really love the outcome and the color of the table. Oh and do you notice that all the 4 chairs are painted? If you missed last week's post, check out how the before looked of these pretty yellow chairs. Such huge difference!
So back to the table. We got him about 6 years ago. The top coat of paint was totally chipped off and it looked awful.
We wanted something more modern looking with fresh color.
I took it apart and I knew I have to start with sanding it totally down.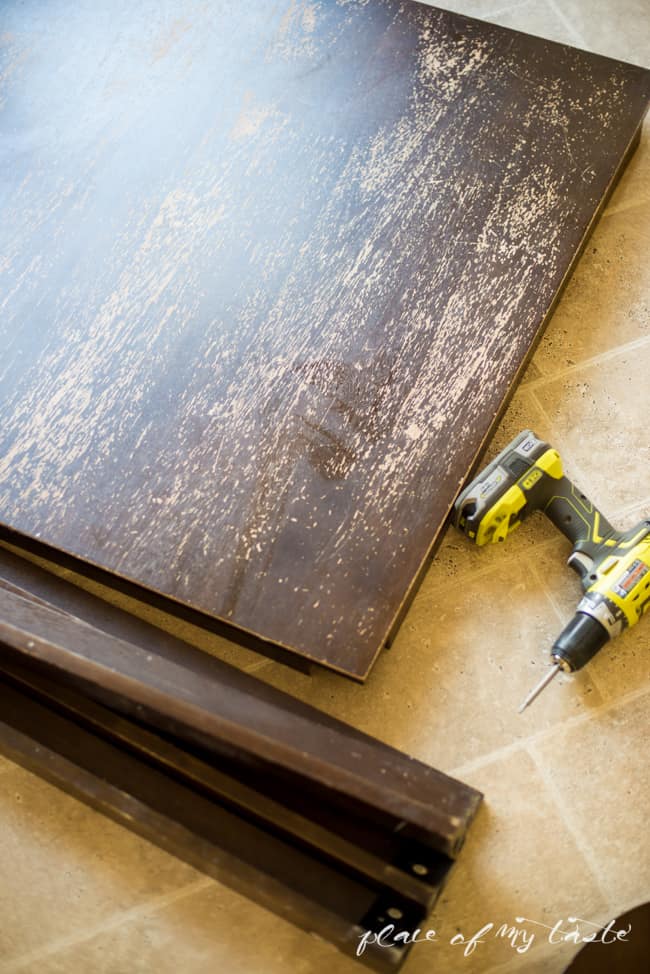 It took me a little bit of time but it wasn't horrible.
I used Minwax Golden Oak finish . So pretty, light color.
All this table needed is a little love. I almost got rid of it but now I feel like giving new life to her will make her to stay with us for another 6 years maybe!
What do you think? Yay or nay?
Next week I have something exciting for ya.
Hint:
#GIVEAWAY…:-) so be sure to check back on Thursday!!
You can check out all the other participants HERE.
Cheers-