MACRAME PLANT HANGER! YES! 
The TUTORIAL for this easy project is finally here!
Why did it take so long to post this? Good question!
One of my most popular posts on the blog is the BASIC MACRAME KNOTS so again; I think this easy plant hanger tutorial was long due!
And better yet…
I listed the full material kit in my Etsy Shop so you can start your creative macrame journey right away!:-)
If you are NEW to macrame, I would start with the BASIC MACRAME KNOTS post.
That tutorial will teach you basic knots that you will need to be able to make this simple plant hanger. But I also show all the knots slowly in the plant hanger video, so maybe that will be enough to start with.
I am a huge plant junkie – I just could not live without greens in my home. And using macrame plant hangers is a fantastic way to display your greens around the house! Do you agree? You might like some greens too if you are reading this macrame plant hanger tutorial.:-)
Here a few pics from my home.
Ehmm…
Yes! I told you I love greens.:-)
And I hope you get inspired to make your own MACRAME PLANT HANGER (s) today!
MATERIALS YOU NEED TO MAKE THE DIY MACRAME PLANT HANGER
-cotton cord or yarn ( I USED  THIS 3 strand 4mm cotton cord for my hanger!)
– you will need 6 cotton cord strands (15′ for each cord + 2  3′ cords for the wrapping knot)
-a pair of scissors
-a metal ring
-a hook
I did not take photos while making this piece, but  HERE is a link for step by step instructions and I made a quick video that I think will be helpful to watch and hopefully easy to follow.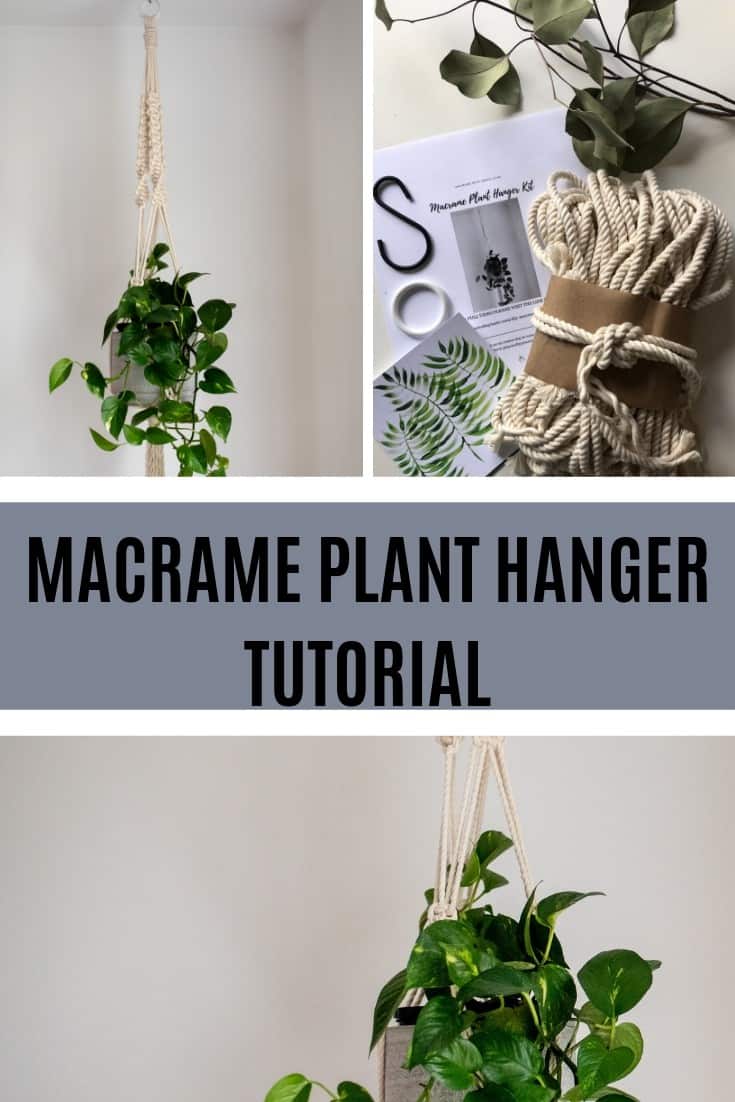 I hope you enjoyed this fun project!
You can use different thickness cords but I like the 3 strand cords the most. Those twisted cords are visually that much nicer, I think.
Here are my most used for MACRAME projects cords:
And check out some of my recent macrame projects!
Let me know in the comments what should I share next time. I have something in my bucket already, but I can't wait to hear what your request would be!
Cheers,
Aniko