GLAM IT up WITH GOLD : ONE ROOM CHALLENGE WEEK 4
It's One Room Challenge day again. Can't believe how fast every Thursdays follow eachothers…This week I won't show you anything major but small little updates on outdated items that I already had.
I am falling for gold.
Yes
Gold it in very much now and I think it gives such classy look to anything. I don't over do it but just adding little gold here and there makes a huge difference.
You know what I did?
I glam up small little accessories to add to the final look of my office. There is still a lot to organize and declutter in here but at least I am getting the storage boxes ready and hopefully they will be filled with all my items this weekend.
If you remember I showed you a desk lamp when we started the challenge from Target. I really loved that desk lamp but knowing that I have one old ( really like 7 years old $10 lamp from IKEA) it dawned on me that I can fix that up instead of spending my dollars. My sweet friend over at Delineate your Dwelling with her project HERE also inspired me to get my hands on my old lamp;-)
This was my first inspiration lamp
and this was what I had
Little gold spray paint and painters tape helped this lamp to get a new life.
I also had this 3 piece jar set from IKEA that was green before and sprayed it with gold as well
It is really the little things that will make this room special once it will be done.
Have you ever thought about painting those simple file organizers?
I did…and it turned to be fantastic.
So what do you think of glammin it up with gold?
I LOVE it.
Here are all the things I spray pained
-file folder
– desk lamp
– small glass jar
– 3 piece bamboo jar set
– drawer handle
– vase
♥♥♥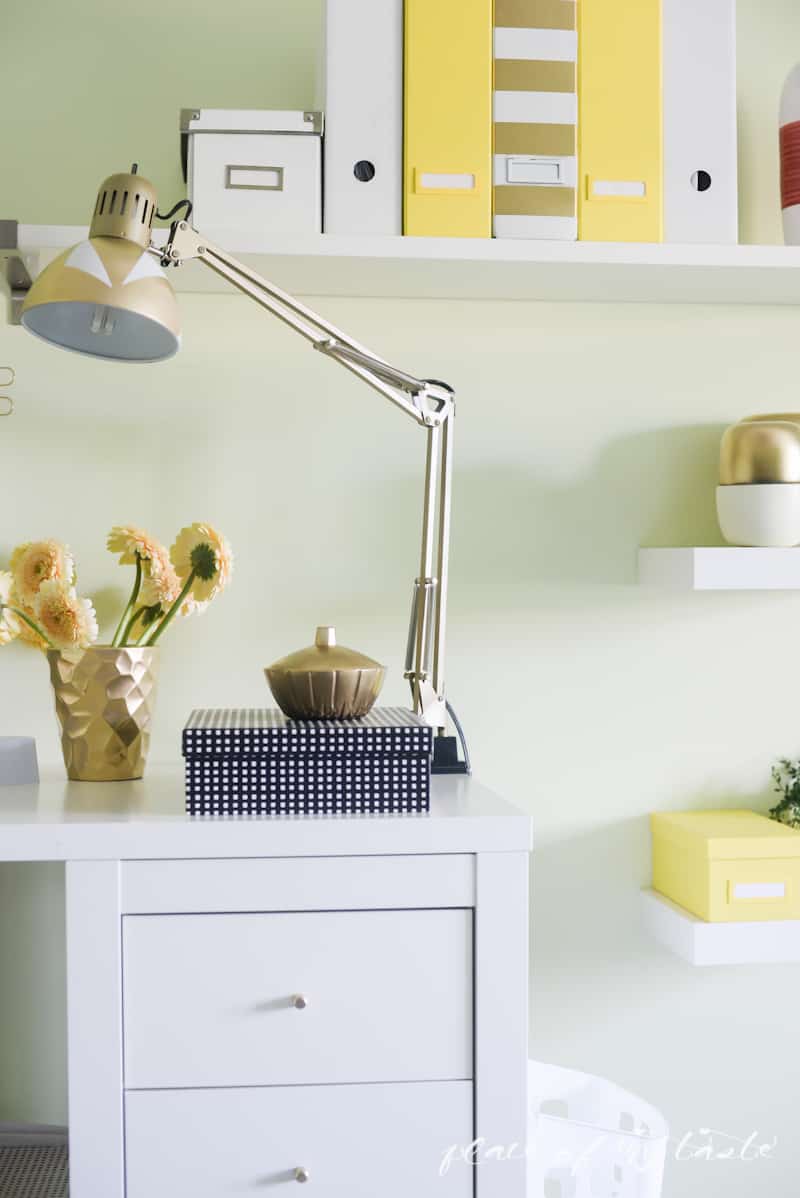 If you missed my previous posts of this challenge, be sure to check them out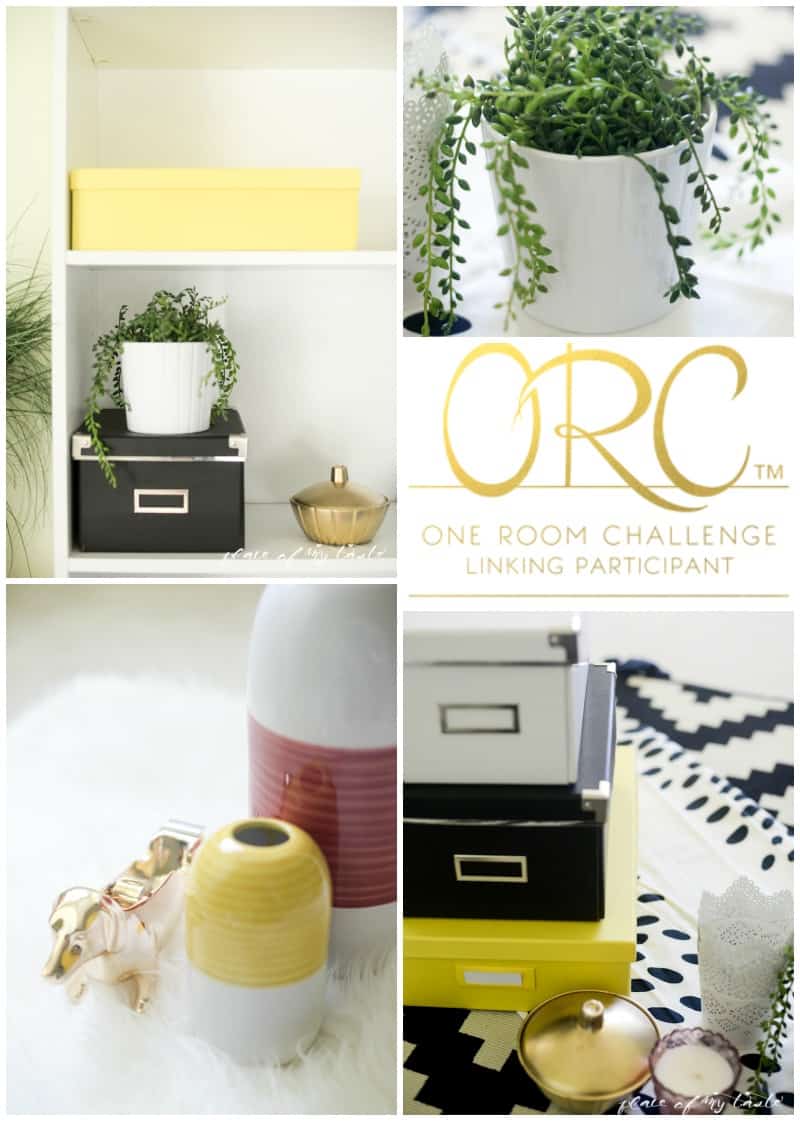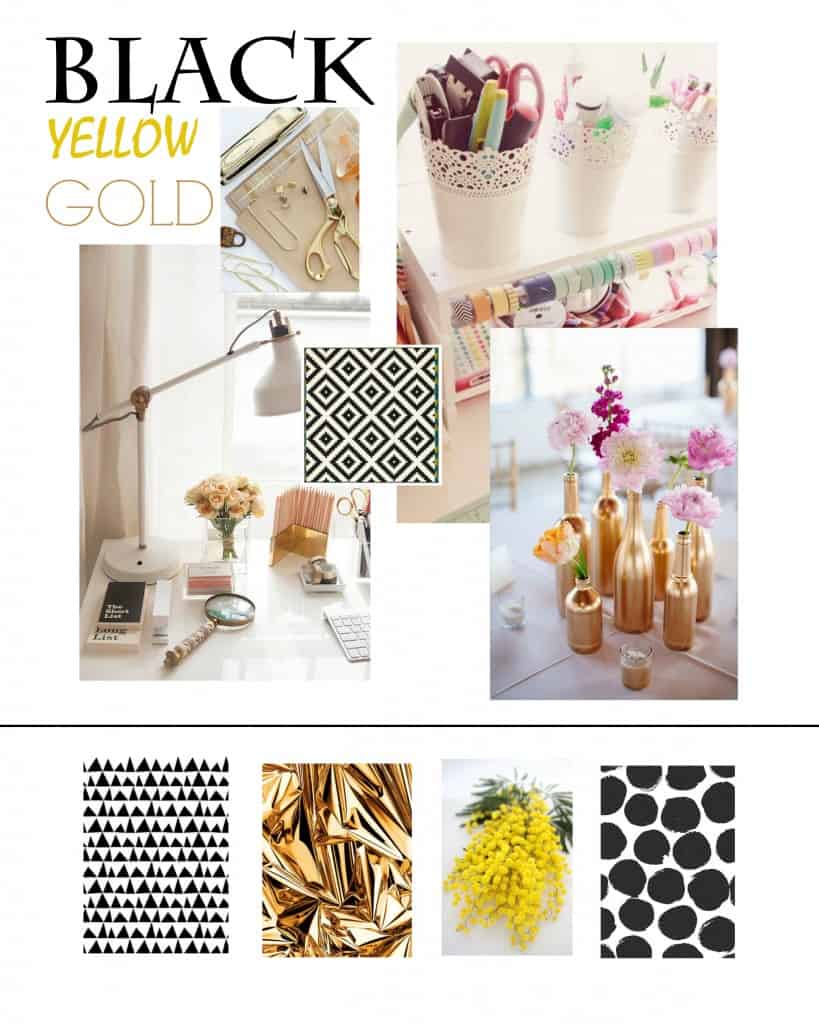 Check out all the other fantastic projects and HERE  over at Calling It Home.
Can't wait to see this room finished!;-)
Thanks for dropping by today!
Xoxo