Happy Friday Friends!
I am just popping in today for a short visit to let you know that I 've added some new artwork to the shop. You may have seen it as I displayed my new photos on my super easy to make, West elm inspired  DIY PICTURE LEDGE. As a photographer I literally photograph everything around me. While sitting in my office one day, sipping on my morning coffee I had this idea to photograph my snake plant that was sitting on my desk and that's how this Green Collection was born. I love snake plants, they are great addition for my home and they can be neglected for weeks:-) I don't have a green thumb. Unfortunately. I am actually horrible keeping plants alive but since I got some snake plants to decorate my home, I am the happiest person as they don't require much care and these greens totally add life to my home.
These DIGITAL photos are available in my shop for download. For this weekend I am offering 20 % OFF of everything in the shop.
USE CODE:lovegreen
All images are high resolution photos and can be printed in large format.
I printed these fun photos for my dining room and I LOVE them.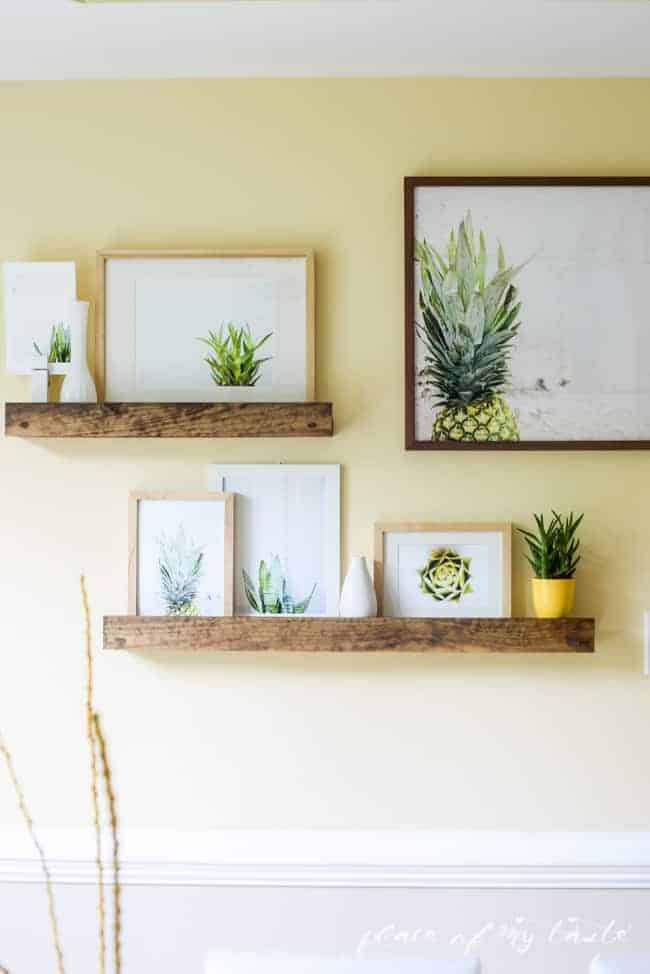 To purchase digital photos please visit my SHOP
I also added some fun watercolor art to Society6, check it out
Enjoy your weekend!
Cheers for Friday!