I am sharing  a fresh delicious chicken dish today with you, which quickly became family favorite.
BUT FIRST, I WANT TO MAKE SURE YOU ENTERED THIS AWESOME GIVEAWAY THAT
THE 36TH AVENUE THEME BROUGHT TO YOU!
I am sure many of you have at least one new year resolution and its most likely is eating healthy and no dessert.
Well I don't know about the second one..Hmmm
Lemon gives a fresh flavor for this dish and it will quickly become YOUR family favorite.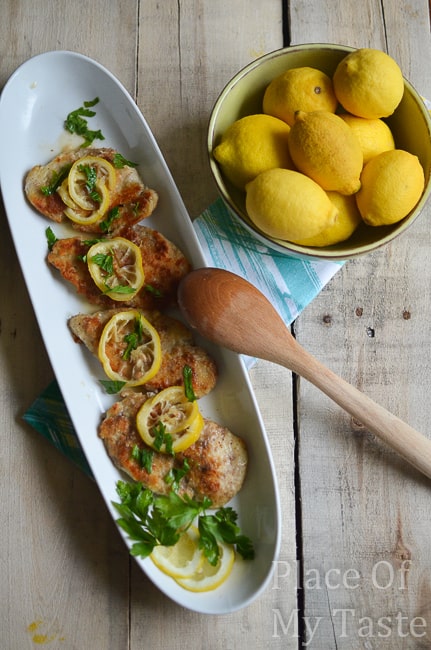 LEMON CHICKEN
Author:
Prep time:
Cook time:
Total time:
Ingredients
4 large boneless chicken breast/halves
1/8 tsp.salt
1.8 tsp. freshly ground black pepper
3 tbs. all – purpose flour
2 tbs.olive oil
3/4 cup chicken broth
1 lemon
2 tbs. fresh lemon juice
1 tbs. butter
1 tbs. fresh parsley
Instructions
Season Chicken with salt and pepper.
Place the flour in a shallow dish and coat chicken on all sides.
Heat the oil in large skillet over medium heat.
Add the chicken to the skillet and cook for 4 minutes on both sides.
Remove chicken and cover to keep it warm.
Reduce the heat to medium, add half cup of the broth to the pan and bring to boil.
Add lemon slices to pan along with rest of the broth and lemon juice.
Turn the heat to high and cook fro about 2 minutes until liquid is reduced to syrupy glaze.
Remove from heat stir in butter until melted.
Drizzle the sauce over the chicken and garnish with lemon and parsley.
Notes
Adapted from Parents magazine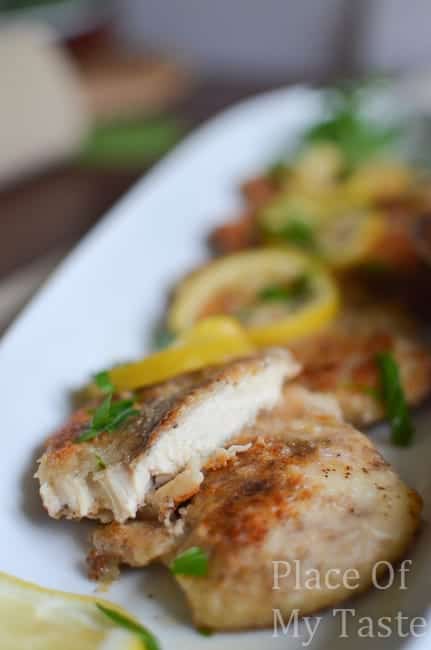 Enjoy this refreshing meal!
You may also want to give a try for this
 wonderful
Have a great day!