Peaches are in season and nothing would be more refreshing than a fantastic Peach Lemon Smoothie on a hot summer day!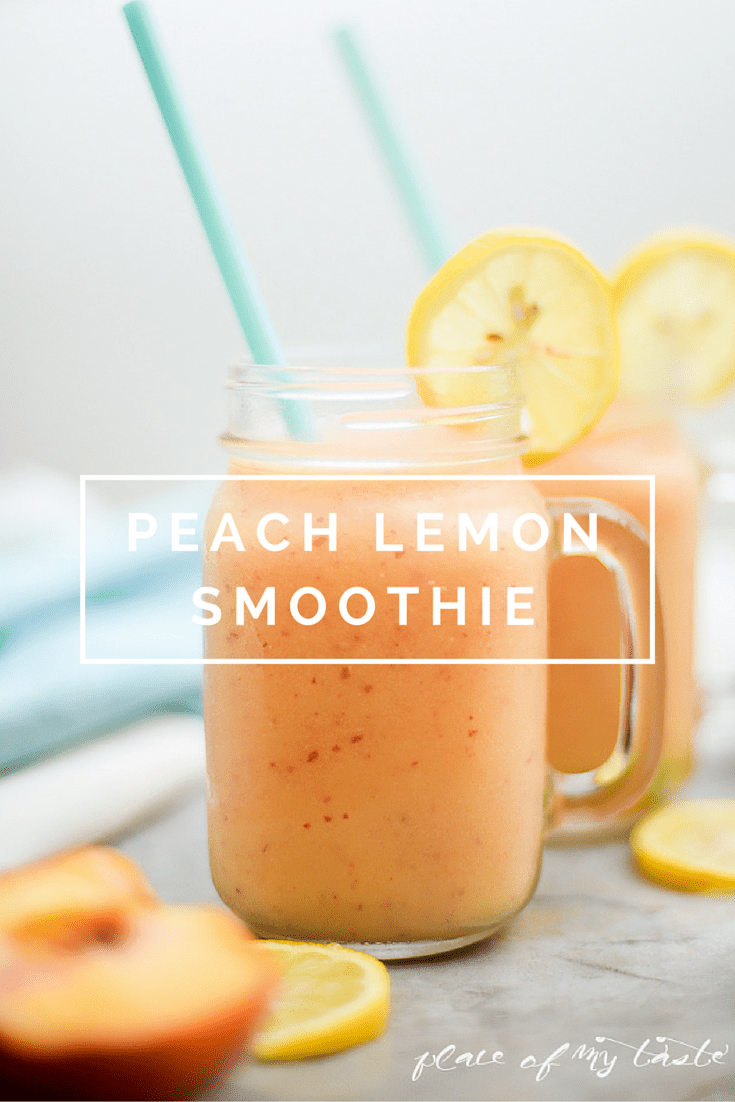 Smoothies are my favorite drinks in the summer as they are cold, refreshing  and made with  load of fresh fruit.  I love all kinds of fresh fruit during summer months but one of my favorites is peach. Ripe, juicy, sweet peaches are the best! I used to go to a local farmer market – it was about 20 minutes away – to get a big paper bag of ripe peaches that they picked out from the nice and perfect looking peaches and they put it out there for pennies. I was first in line to get those big bags and I used those ripe peaches to make peach jam, smoothies or peach pie. Sad that it's kind of out of my way and I can't visit them more often.
This peach lemon smoothie is a perfect to go snack for kids and adults. Who has the time to sit down and enjoy a nice snack? Life is a little crazy around here and I am always on the go. I can make this smoothie in 5 minutes, pour it into my cup and  be on the go with it.
This super easy drink is packed with vitamin c and very delicious! Just wait until you try! It's addictive!
PEACH LEMON SMOOTHIE
Author:
Cook time:
Total time:
Yummy summer drink, packed with fresh fruit!
Ingredients
4 ripe peaces
2 lemons (juiced)
2 cups crushed ice
agave nectar (optional)
Instructions
Add all ingredients into your mixer or Nutri Bullet and smooth it until there are no more ice pieces.
Serve it with lemon slice.
Enjoy!
I even love the color of this rink. Isn't it so bright and cheery?
If you like peach jam, try my delicious recipe
There are many more non alcoholic summer drinks on the blog, so head on to check them out and enjoy them until summer is here!
You can take this smoothie out to a fun picnic as well! Read on some picnic tips below.
Cheers for summer!
Aniko