It's Spring home refresh time, Friends!
I am so excited to show you around in my Spring-y home. Carrie from Lovely Etc. is hosting a fun blog hop and you get to visit lots of beautifully decorated homes this week. The tour kicked off yesterday, and it will be on until Friday. I have not used a whole lot of new decor, in fact, I have not used ANY new decor but switched the pillows around, drew new artwork to my giant frames in the dining room and brought in some pretty and colorful branches from the backyard. Sometimes all you need to do is to shop your home and rearrange to please your eyes. Or at least, it helps me a lot. I always feel that I have a brand new design:-) I let you take a peek in my living room as well as in my dining room today. The family room is not picture ready as we are painting the ceiling and changing paint color in there but it will be shown soon, I promise!
Enjoy and at the end of my tour look out for a
FUN SURPRISE!!!
Welcome to my home. Fresh branches are present in my hallway in every season! I love the fresh look.
I only added my super fun and edgy pillows onto my sofa in my living room, and I repositioned my chair. I kind of love it this way.
And the view to my dining room. This dining room is still one of my favorite rooms. Especially that now it opens from my living room, which happens to be THE favorite room in the house:-)
To freshen up my current decor, I pulled down this fun rug from my bedroom and drew some modern art into my giant frames.
This 'runner' is actually not a runner but absolutely perfect for that purpose. I found this piece at Goodwill and I used it as a sofa throw until now. I totally love it on my table, too!
I hope you enjoyed peeking into my springy home. Be sure to follow these awesome ladies listed below! So much inspiration!

Monday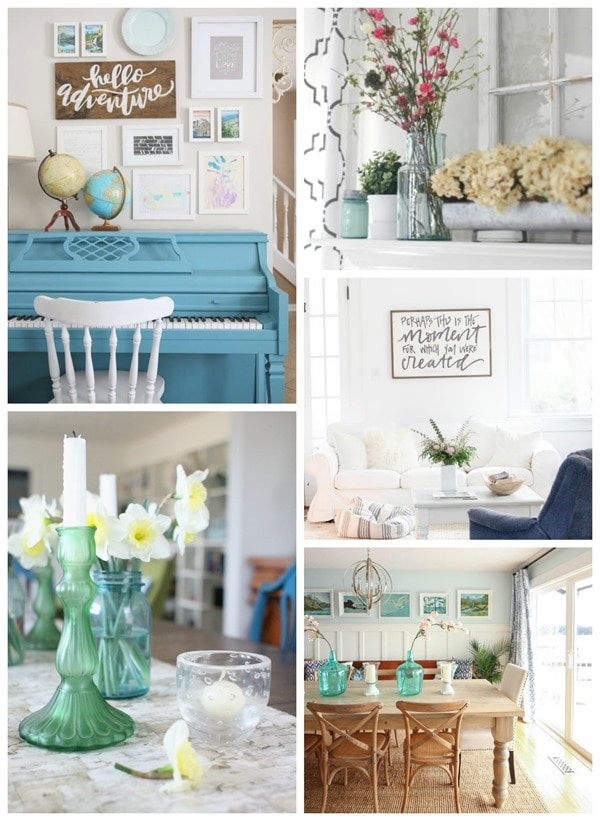 Tuesday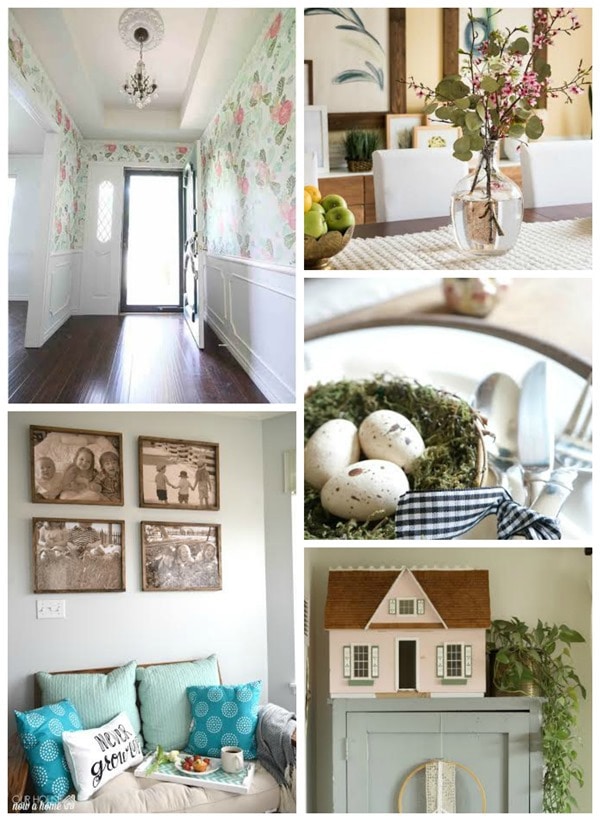 Primitive and Proper
Wednesday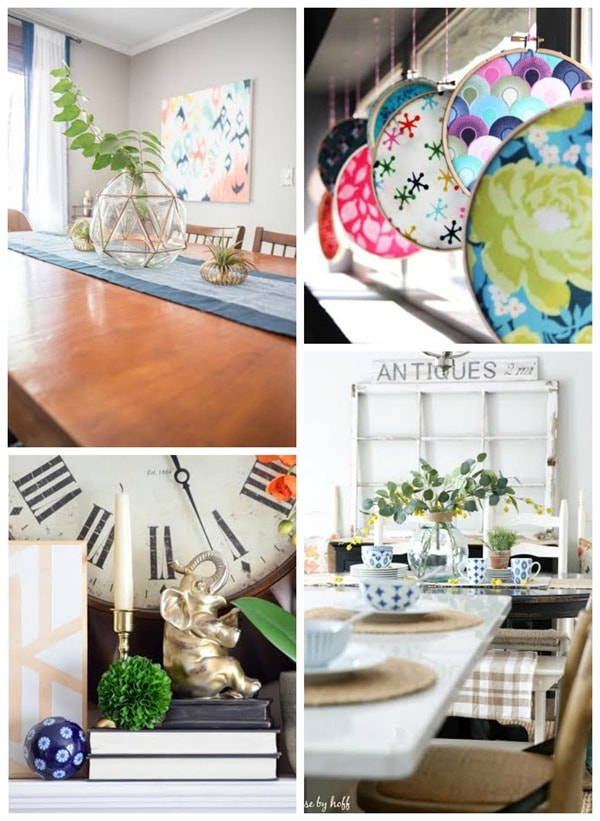 Thursday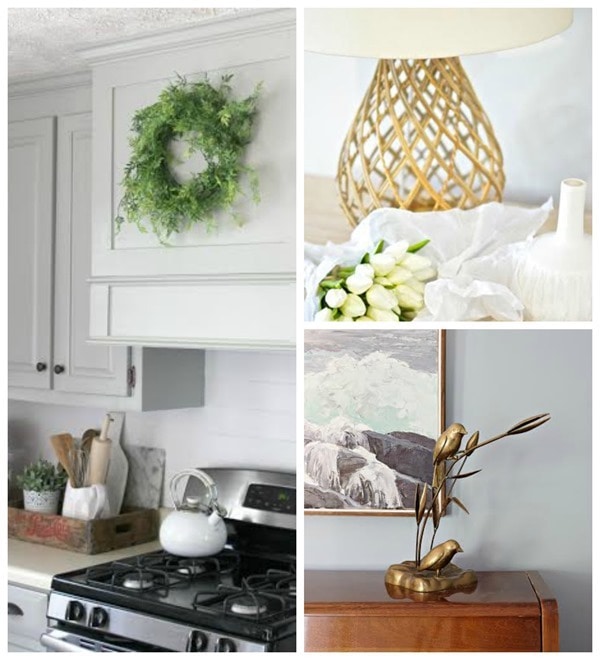 The Tale of an Ugly House
A House Full of Sunshine
Friday
AND NOW THE SUPRISE that I promised!!!
We are giving away $400 to one lucky winner! Yup! Enter for your chance to win!
Thanks for touring my home!
Cheers!
Aniko