Strawberry Basil Mule Cocktail
Strawberry Basil Mule Cocktail – Deliciously refreshing! Like drinking in summer one sip at a time.
This fresh, savory, subtly sweet cocktail is a winner, guys!!!  Strawberry Basil Mule is a drink made to get the girls together. Try this Strawberry Basil Mule Cocktail at your next soirée- or better yet- use this sweet treat as an excuse to have a party. Don't you just love drink themed parties? Not that I have ever had a problem thinking of a reason to throw a good get together with friends.
Just a few weeks ago we actually had a great time chillin' on our patio. I love enjoying this fresh outdoor space; I just redecorated a bit for this year. We put so much work into it, and it was beyond worth it. I wish we had taken this deck/patio project on sooner, but it was a great opportunity to partner up with Lowe's for this one- so on another level, I guess we did it right when we should have. It's such a cool space to hang out now, and all my friends are in love with it! I love having a full outdoor kitchen! But, anyway- I mentioned to a couple of friends one Friday night that we would have mimosas at our house Sunday morning. HA! Within 24 hours the word was out, and we ended up with about 30 people at our house on Sunday! It was crazy! Really fun though and like I said – there is never a shortage of parties around here!
And did I mention I LOVE a good cocktail? Like this New York Sour!! Oh my!
So I got a little distracted there- back to this refreshing drink, I can't wait to make again and enjoy with friends on my patio!
Strawberry Basil Mule Cocktail
Let's get this party started!
Here is the recipe:
Strawberry Basil Mule Cocktail
Author:
Prep time:
Total time:
A refreshing twist on a standard Moscow Mule with Strawberry and Basil!
Ingredients
Juice from 1 lime (1 tbsp-ish)
6 strawberries
3 sprigs of fresh basil
10 oz. ginger beer
3 oz. Tito's vodka (or whatever your favorite is)
a bunch of ice -depending on how hot it is and how big your cup are!
more strawberries and basil for garnish (optional)
Instructions
Muddle or smash strawberries and basil until they are pretty pulverized.
Add lime juice, strawberry basil mix, vodka and ginger beer -shake once or twice super lightly or just stir to combine. It's carbonated!
Pour over ice into 2 cups equally.
Serve and enjoy!
You could always add a touch of sugar in the muddling stage if you like a sweeter drink. This -as is- is more refreshing than sweet. Which is how I like it!
(Affiliate links below)
Don't you love this cool Moscow Mule Set? You can get a set for such a low price, and I bet they would impress your guests!
Try some of my other cocktails like this Tropical Pleasure or my Strawberry Favorite -and pin them for later!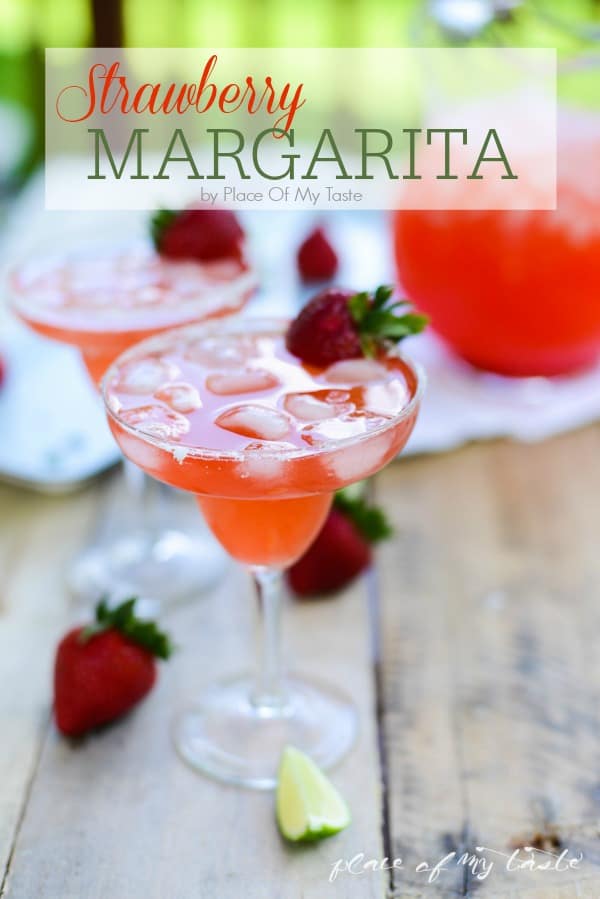 Thank you for visiting Place of My Taste– come back soon and enjoy all the refreshing cocktails- just not too many at once. 🙂
Cheers,
Aniko