#BEHRBox Challenge and a $100 HOME DEPOT gift card GIVEAWAY
This is a sponsored post by BEHR®; all opinions are 100% on my own.
If I could pick one thing that's always on my materials list for every remodel, it would be PAINT! It's amazing how PAINT can change the simplest things, and it does help in every makeover or DIY project. Agree?
I am excited to announce my participation in the #BEHRBox Challenge this fall. When BEHR® reached out to me and presented this fun #BEHRBox challenge, I just simply could not turn it down. I am always up for challenges, and this one sounded fun.
Let me fill you in what is the #BEHRBox challenge is about…
I was sent a huge box of mystery items and based on those things that I had in my box I will come up with an easy DIY project idea that you can easily recreate. I will be using a few fabulous colors from BEHR's 2018 color palette.
Have you heard that In the Moment is BEHR®s 2018 Color of The Year?
This serene, tranquil, spruce blue is inspired by nature and is a soothing, restorative coalescence of blue, gray and green. Simply beautiful. But ALL other colors are speaking to me as well!
I am excited to use some of these colors for my project. The project reveals on the 11th of October so be sure to stay tuned! Also, follow me on Instagram to get the sneak peaks in my stories of the process of my creation. And now before you watch this short video and see what items I had in my box!
Fun stuff!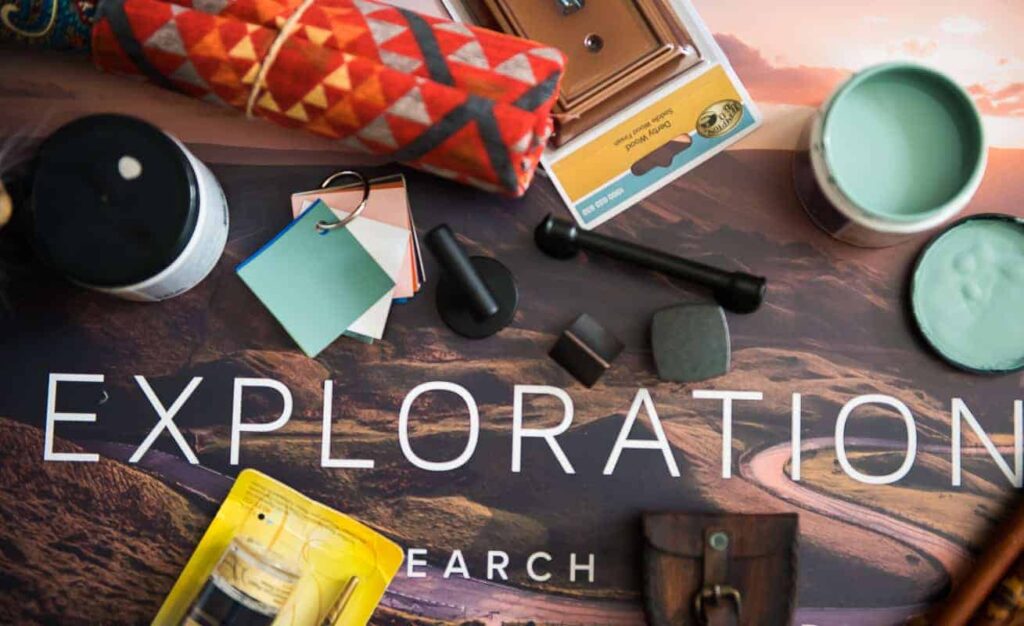 And before you leave, be sure to enter to win a $100 GIFT CARD TO THE HOME DEPOT!
Comment on this post using the Rafflecopter and #BEHRBox to ENTER for your chance to win! I could easily spend that $100 in no time at THD, and I bet you do too! So don't wait, PLAY ALONG!
Thanks for checking in!!
Cheers,
Aniko