BROWN PAPER GIFT WRAPPING IDEAS
Hello Friends! I am sharing some brown paper gift wrapping ideas today!

Brown paper wrapping and cute watercolor printable tags are my kind of wrapping this year! It's inexpensive, recyclable and totally adorable! I mean, seriously adorable! Last year when I chose to go with the red and blue Christmas theme I bought red and blue wrapping paper, and it almost killed me. I spent so much money on those gorgeous wrapping papers last Christmas and I don't feel like it's necessary. Not at all, my friends! You can just pop in your local dollar store, grab some brown paper packing paper and you are all set. Download my cute little printables that I shared for this year's Advent Calendar, cut the top corners off where I listed the numbers and use those tags for gift tags! Bingo, right?
I love to jazz up my simple brown paper with fresh greeneries from the backyard, and I used twine to make it even lovelier!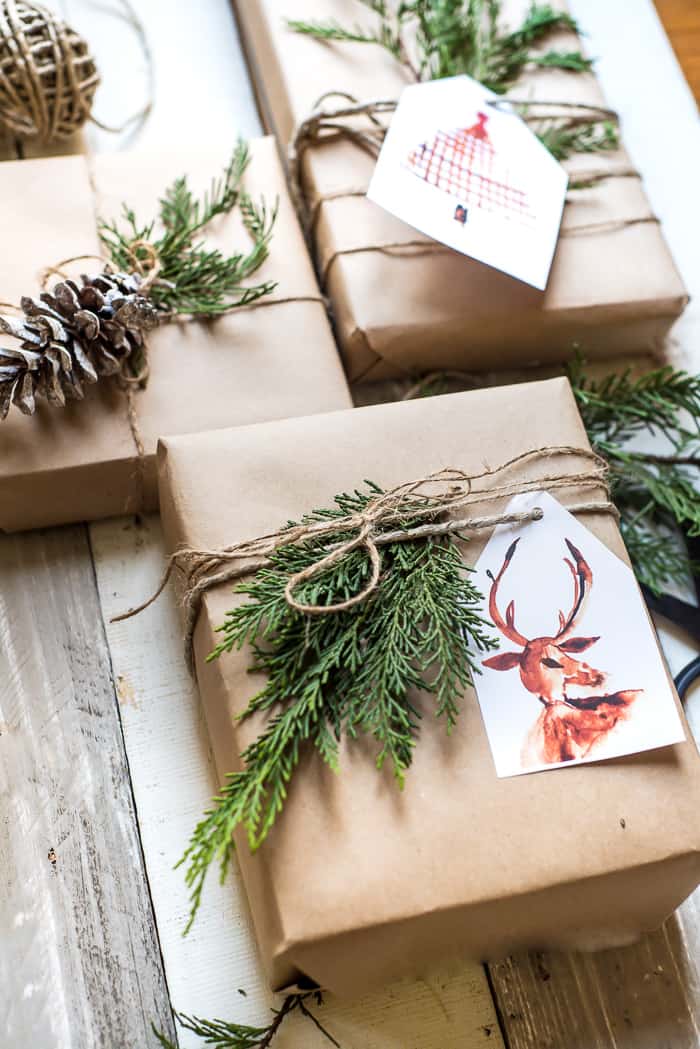 Effortless wrapping and I think it's original and lovely!
I used brown paper to wrap my gifts a few years ago and back then I used leftover fabric to make the packages look unique.
Here is our family room decorated and dressed up for the holidays and I think these cute wrapped boxes are adorable under my tree!
I hope you got inspired to head on and grab some brown paper rolls from the Dollar Store! have fun wrapping your gifts this year!
Cheers,
Aniko