NATURALLY DYED EASTER EGGS
Today I wanted to share something super quick yet super fun!
Naturally Dyed Easter Eggs!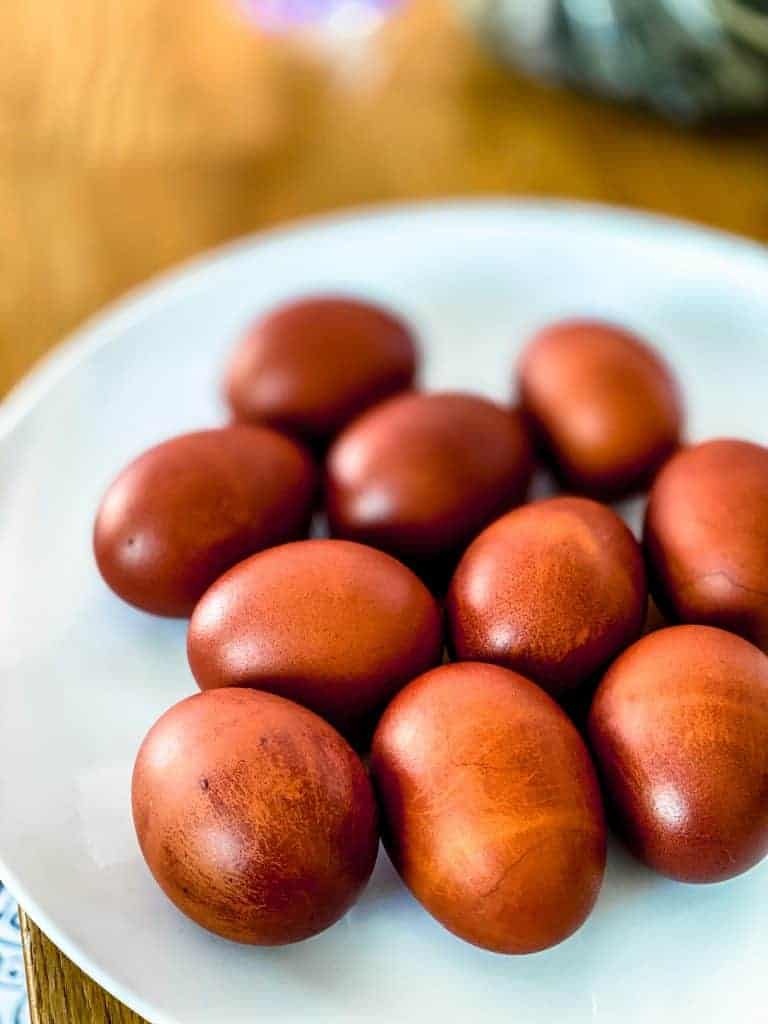 Did you know that you can dye Easter Eggs naturally?
For real!
You can!
You may have never heard of it, but it's the THING! My grandma used to dye Easter eggs with this method back in Hungary, and I will always remember that!
I know I am super late to the game (hello, it's Easter weekend), and I wasn't going to share this, but since I dyed some eggs naturally today, I thought it would be helpful for some of you to share this easy and natural method of dying eggs.
Okay! Before we get to the method of naturally dying eggs, here is the designed version of my naturally dyed Easter Eggs. And here is a post on these beautiful CARVED EASTER EGGS!
HOW TO NATURALLY DYE EGGS WITH ONION
I used onion for this amazing color on my eggs.
YOU HEAR ME?
Yes! Red and White Onion skins!
Not only is this brownish color is my FAVORITE color these days, but this color is  just simply and naturally GHAWWWJUSS! Isn't it?
Here is what you will need to get this pretty beautiful color on your eggs  naturally?
Red and white onion skins ( 5-8 large onion skins!)
10 -12 uncooked eggs – I used brown eggs
HOW TO DYE EASTER EGGS WITH ONION
Place onion skins in a large pot
Make sure eggs are clean.
Place prepared eggs into the pot with the onion skins.
Cover with water so that it is 1" above eggs.
Bring to a boil, lower heat and simmer for 20 minutes.
Leave eggs in the mixture until you have the desired color.
When ready, carefully remove eggs.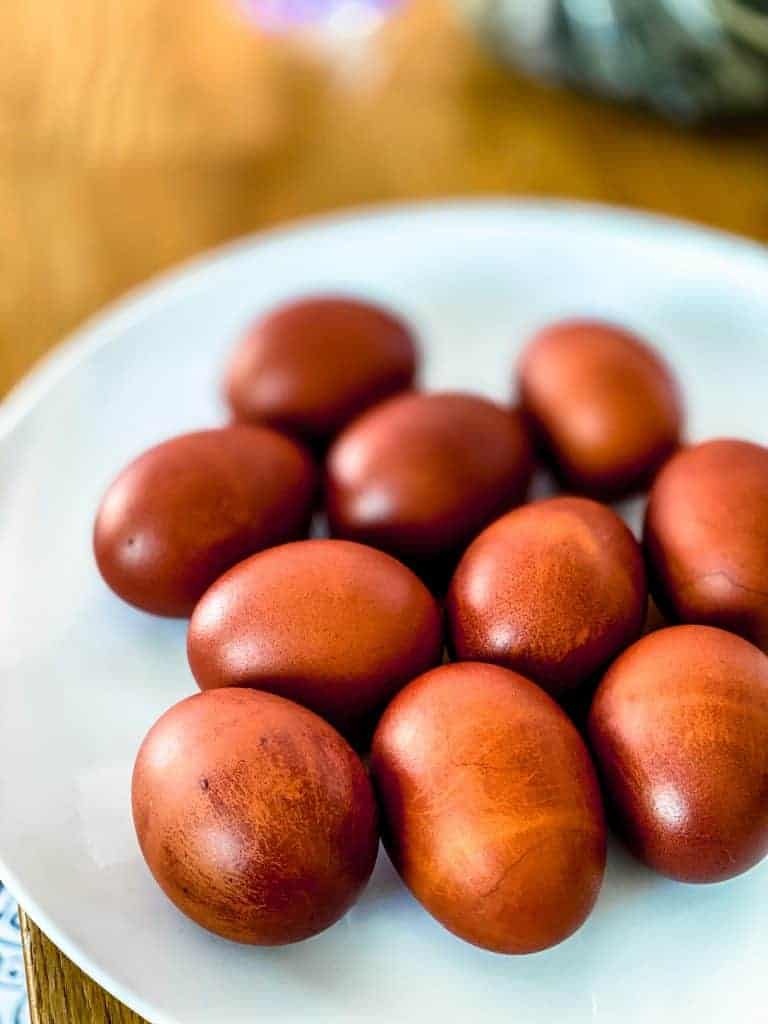 I poured the liquid (after I cooked the onion skins!) out to a glass so you can see what color the liquid was after cooking the onion skins.
It's a beautiful color, and my eggs came out very nice.
What do you say?
YAY OR NAY?
And be on the lookout for the next post on how I carved these naturally dyed Easter Eggs!:-)
Will you give this easy and natural method a try? It will create a gorgeous color on your eggs.
SAVE THIS POST FOR LATER!!
🙂
If naturally dyed eggs are not your jam, here are some cool ideas from my past years.
Thanks for check-in in today!
Xoxo
Aniko