How about a yummy Nutella bread recipe for your next Holiday party?
If I could pick one thing that my kids are crazy for that would be Nutella! Oh and maybe I should mention my name in there as well. We love Nutella in the house. We eat it with Crepes, with waffles with bread and now I have an amazing recipe for Nutella bread. You guys! This recipe has to be penciled on your favorite's list if you like Nutella as much as we do. I hosted Thanksgiving in my house, and one of my friends brought a Nutella bread. It was the most favorite desserts for all of us, so I asked her for the recipe and next day I made it for my boys.
Her bread looked different, stunning as well:-)
It was a cold evening. The boys were watching movies, and I enjoyed some time in the kitchen and licked off ever other spoonful of Nutella of my spoon:-) Oh boy! I made the dough few in the afternoon and let it sit for a few hours before I started working with it. I decided to form my dough to Christmas tree shape. It was pretty easy and fun to make.
Grab the Nutella Bread recipe below
NUTELLA BREAD RECIPE
Author:
The best Nutella bread recipe.
Ingredients
3 1/2 cups all-purpose flour
1 cup milk
1/4 cup sugar
2 pk dry yeast
1 tsp vanilla aroma
3 tbsp margarine
2 eggs
2 egg yolks for top of bread
Filling:
Nutella
Instructions
Heat up milk ( in microwave) for 2 minutes and add sugar and yeast. Let it sit for 5 minutes until yeast rise.
Add flour and margarine in a bowl and mix it together with your hand. Mix in vanilla and 2 eggs.
Add the milk-yeast mixture and mix together well with your mixer or with hands.
Let your dough sit for 1-2 hours until it raised to double in size. If you don't want to wait too long you can also make the process faster by turning your dryer ( in your laundry) on for 10 minutes and place your bowl with the dough in in in there for 5 minutes. Make sure you don't turn your dryer on while the bowl is in there.
I chose to make a Christmas tree shape bread, If you like the idea, please watch my short video of how to create the Christmas tree shaped bread:-)
Enjoy!
I baked this goodness for about 30 minutes. I let it sit for a little bit then I sprinkled it with powdered sugar. We ate it while it was warm with a big glass of milk and it was all gone by the end of the night.
Pin it for later, my friends!
This Christmas shaped Nutella Bread would be the perfect treat for your next Holiday party. Have fun with it and enjoy!
I have other fun Christmas cookies that you might want to check out!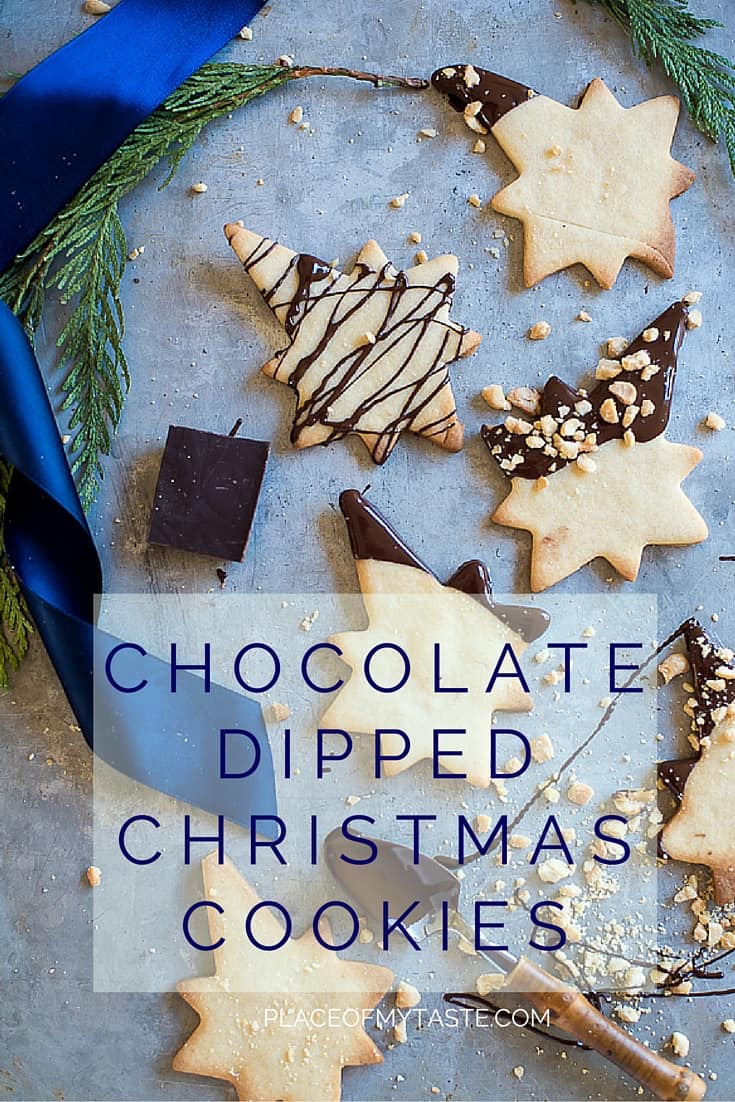 Thanks for checking in!!
Cheers for a great week-
Aniko