It is the last day of the year and today I am going to look back and freshen up the best and most popular posts of 2015. But first, I would like to THANK YOU for reading and browsing my little blog. This baby would not have grown to what it is today without you AWESOME readers! 2015 was a great year. I accomplished many goals in my personal life and as a blogger as well. I achieved something I only dreamed of and I never thought it would happen to me, ever!
I've been PUBLISHED.
4 times this year. (Yup, 4 times you all) It is still surreal to even think of it. One of my recipe, STRAWBERRY-CANTALOUPE SLUSHIE, was shared in a German BURDA recipe magazine back in the Spring. Then one and the biggest feature, FUN PALLET OUTDOOR FURNITURE,  appeared in the Better Homes and Gardens' summer issue. It was one of a time experience. I worked with a professional Photographer and stylist ( read more about it HERE) It was such fun experience!
My WATERCOLOR LAMPSHADE was featured in GOOD HOUSEKEEPING magazine's November issue.
Then my IKEA hack, RECLAIMED WOOD BUFFET was published in France, in an IKEA HACKS book. And that's a wrap features. I am beyond honored to see my work recognized by big name magazines.
And now let's mention the best ten posts this year going from #10 to #1.
#10 GALLERY WALL
#9
#8
WATERCOLOR COFFEE FILTER WREATH
#7
#6
#5
#4
#3
#2
#1
DIY RECLAIMED WOOD BUFFET ( IKEA HACK)
The number one project has a big space in my heart. It's my most favorite project of all times.
And last but not least, I would like to share my most beloved room makeover this year. This stylish, comfy and cozy room is now our favorite room to spend time with the family in.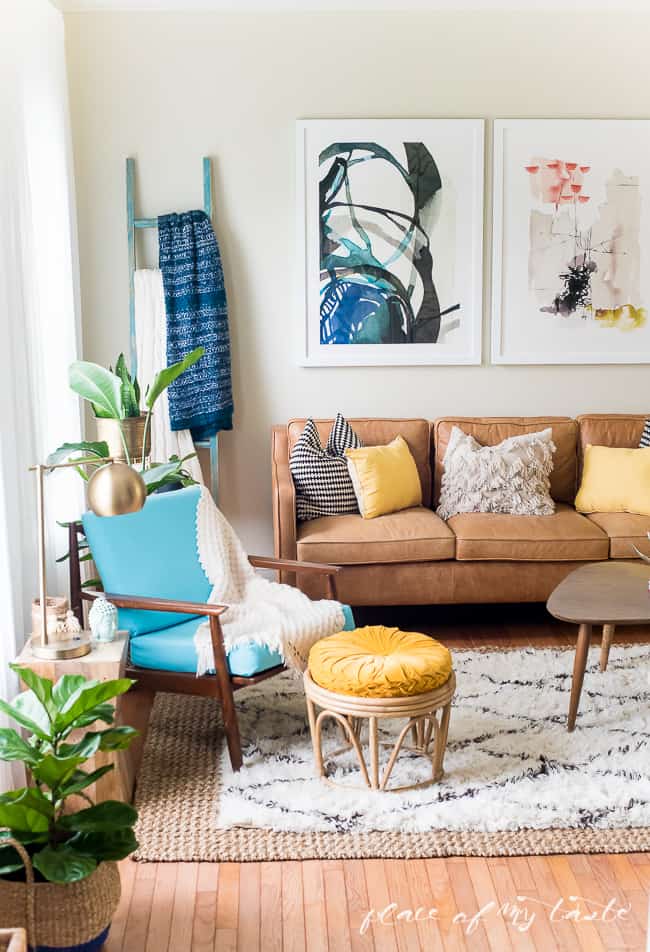 I hope you enjoyed my creative projects, recipes, and I hope I inspired you to create something beautiful to your home this year. I have set several goals for 2016, and I am looking forward to achieving many of these goals. And some of my goals are:
blog less ( I still have big makeover plans 🙂
create more art,
play the guitar every day,
spend more time with my family,
read more real books,
get my life organized,
take my photography business to the next level
exercise, stay healthy and share kindness with all ( not necessary in this order)
Wishing you all a HAPPY NEW YEAR! See you all in 2016!
Cheers,
Aniko