WINDOW FLOWER BASKET ON VINYL SIDING
For many years I was wondering how to hang a window flower basket on vinyl siding without damaging the siding.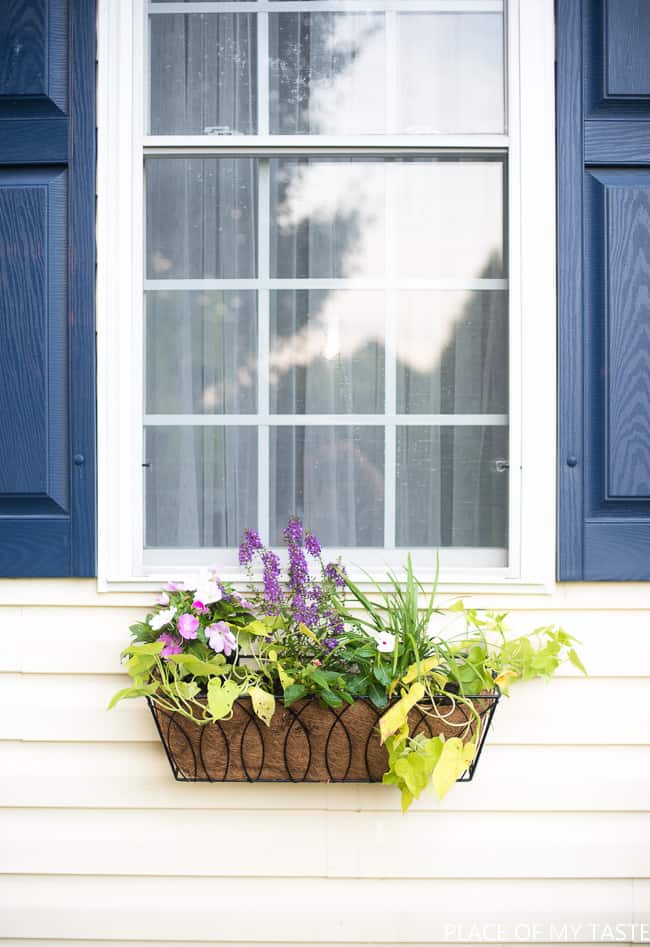 Today I have the answer for you. I got pretty flower baskets hanging on my vinyl siding, you all! And the best thing about it is that it was done in minutes! It's not anything mind blowing or super duper magic, but I guess I just wasn't aware of that these things exist and they actually work! A little googling here and there is always good. Agree? I passed many beautiful homes by driving around in my small town, and I kept seeing beautiful flower baskets hanging right below the windows.
And I go: How do they hang that basket onto the vinyl siding without damaging and making holes on the siding?  My hub clearly said that I couldn't even think about drilling holes in the siding. Although, I would totally have done it haha!
Of course, there is a solution for everything, right?
Yup!
There is a thing called VINYL SIDING HOOKS..:-)
 And this excellent tool helped me to hang my FLOWER BASKET ON VINYL SIDING.
These bad boys are perfectly holding my large flower basket in place. They can hold up to 12lb/each. If you ever want to remove them and you don't need flower baskets below your window anymore, you can just remove the hook, and you won't have any damage to your viny siding. How cool is that?
My flower baskets were up and hanging in minutes.
No preparation, no mess…just beautiful floral boxes to decorate my home.
And there I am, watering my lovely summer blooms. Another TO-DO is scratched off the list. Love it!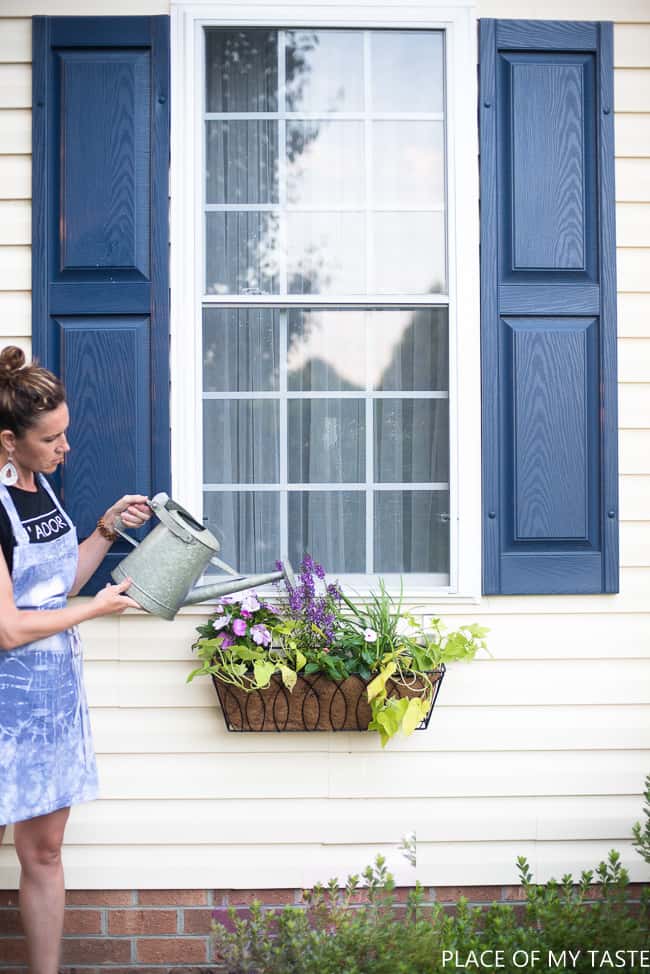 And that we are talking outdoor project, check out this cool outdoor lighting solution!
DECK DECORATING WITH STRING LIGHTS
Be sure to check back next week; there is going to be a fun garden party with my best bloggy friends!
See you then!
Cheers,
Aniko