DECK DECORATING WITH STRING LIGHTS
Learn how to hang string lights on your deck!! So fun and cozy! I promise you can do it and your summer nights will be more enjoyable!
Summertime!
Do you know that song? Love it! 🙂
Being outdoor is my absolute favorite thing to do during summer time! We spend a whole lot of time on our deck these days, and it will be like that for the next couple of months. Today I am sharing how the deck decorating with string lights goes. Have you seen our fun and colorful DIY pallet deck furniture that we created last year? Be sure to check it out!
(you can also find this project featured in BHG's current issue-#pinchme :-))
String light decorating is very much in style, and when PORCH.COM asked me to participate in their fun "7 WAYS TO DECORATE WITH STRING LIGHTS" round up I sure said yes right away because I knew that it would be a great addition to our already cozy outdoor space. So today I will show you my DECK DECORATING WITH STRING LIGHTS. We have a standard 10′ x 10′ square deck and adding these fun hanging string lights was a piece of cake.
MATERIALS YOU WILL NEED:
-Four pieces of 2 x 2 stripboard – 8 feet long
– screws
– screw eyes ( 4 pieces)
– paint ( optional)
We screwed four pieces of 2 x 2 stripboards into the four corners of our deck.  The 8 feet long strip boards were just perfect tall for our deck, so we did not need to adjust or cut off anything off of our board.
We then screwed four screw eyes to hang the string lights to the top of each strip boards. We chose to paint the board to the same color as our deck to look beautiful and match our outdoor space. Once all screws were in we were ready to hang our string lights ( found these at Target).
I used four boxes of string lights for our deck, and it was just enough once I connected them together. We pulled the string lights between the poles and then we also pulled them across.
 I could just sit out here ALL night long, my friends!
Our deck is bright, inviting, and colorful and adding string lights were just a fantastic addition to our outdoor space.
What do you think? Would you like to come and sit out here with me?
String lights are so FUN, and now you can see six other fun ways to use them
Hello Lidy
You can also visit PORCH.COM to see all these fun string lights decor ideas in one post!
Pin this image to remember it later:
Thank you for reading today!
Happy Summer!
You can also see our FUN
PATIO REFRESH 
with the color BLUE. I  love BLUE!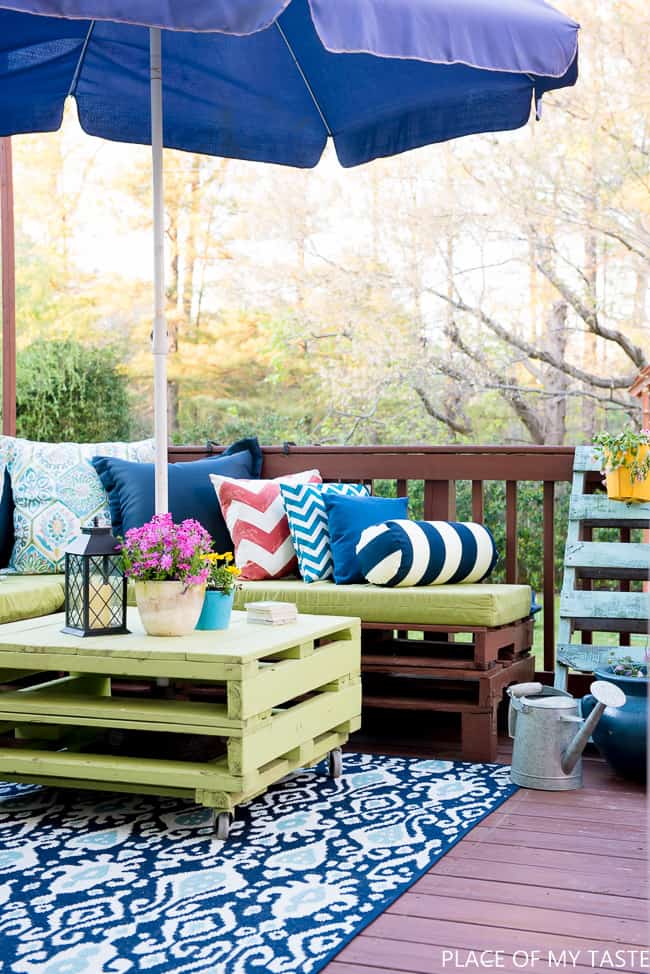 And check below how to hand floral baskets on vinyl siding! So cool!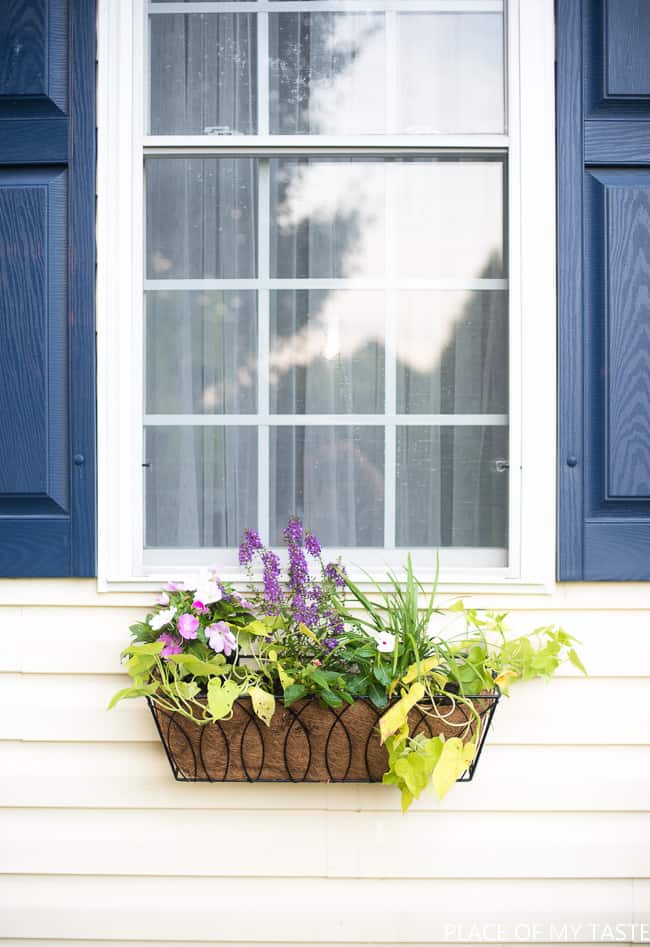 Cheers!
Aniko
** ALL PHOTOS on the blog are EDIT IN LIGHTROOM, WITH my  PRESETS FROM MY COLLECTION. MY PRESETS AND EBOOK IS AVAILABLE FOR PURCHASE  HERE.**