LAST MINUTE HALLOWEEN COSTUMES FOR COUPLES
When we were invited to this year's adult Halloween party, I was so excited. Per the norm for me, I threw together our last minute Halloween costumes for couples literally the day of the party. I am not a huge Halloween person, but heck I love to dress up with creative costume ideas. So today I am going to share a few ideas if you are about to party with your BOO and you are still unsure of what to wear!
If you need some tips for some MINIMALIST HALLOWEEN DECOR go check out this post and get your house in style for the holiday quick! Want 6 SPOOKY HALLOWEEN PARTY CRAFTS these are great! How about some spooky front porch decor!? Go see SPOOKY HALLOWEEN FRONT PORCH DECOR too!
Last Minute Halloween Costumes for Couples!
Last year we dressed to be a prisoner and a police. It was fun and my husband had the best makeup done by my friend! Super ghoulish right?!
This year we were a zombie bride and groom and everybody loved our costume!:-) I took a quick trip to Goodwill and spend $15 on our costumes. I found a lace top, and skirt that I had to quickly alter and I picked up a white button-down shirt and black pants for the hub, got some fake blood going and there you have it!
That makeup was awesome right!? It's easier to do then you think. Here is a pretty good Sexy Zombie Makeup Tutorial I found.
I love the way this turned out. Some friends at the party had other quick and fun ideas. Here are some other fun ideas for you to try with the links to where I found them.
Remember the show "Married with Children"? Well, this is a pretty simple one to pull off! Goodwill is the place to go too. You will have no problem finding an animal print shirt, a thick elastic belt and a hideous 80s striped tie for this costume. Big jewelry and hair finish off the look for Peg and a remote control and a beer can make it real for Al!
Are you a Disney fan? Mermaids are all the rage! What could be a better couples costume than Ariel and her sea legged lover Prince Eric? His costume can be cobbled together rather easily but I recommend buying a decent mermaid tail- you'll probably use it again but if not you can always make some money back reselling it around Halloween next year. Here's one I found on Etsy– but they are everywhere! Just google it.
Why not bring back rock n' roll!? This duo is sure to be recognized and you probably have most of these things stashed in the back of your closet!
Ahhh, the sweet romance of the 70's! For all Jennys faults she is still a really beautiful and recognizable hippy child with Forest at her side. RUN, Forrest, RUN!
Feeling a bit nostalgic about the the turn of the century? This is the one for you! Plus, you could get away with just about anything this night- I mean Snoop and Katy? What could go wrong!?
BANDIT COUPLE
Beanies, masks (or pantyhose) and striped shirts make this work. Grab a sack or two (where you can stash your $$$) and toss on some black pants and this easy outfit is perfect!
Awww, chim chimminy, chim chimminy, chim chim cherrooh! This classic couple may be a little harder to pull of  what with the poofed blouse an appropritate skirt and chimney sweep- but its sure to be a favorite if you can pull it off!
Here is an original one for you. Just get a roll of priority tape and a mail man outfit and you're golden! What a cute idea!
Possibly THE most All American couple in history- sweet Sandra D turned sassy and bad boy Danny just trying to get the girl. You can't go wrong if you can pull this off.
What do you think are the BEST couples costume ideas EVER!?
Which one is your favorite? I loved all these fun costume ideas.♥ I think next year we are going to rock Sandy and Danny.:-) Check back and see!
Pin this image for later!
If you love Halloween decorations, don't forget to check out my SPOOKY HALLOWEEN FRONT PORCH DECORand these 15 ELEGANT AND FUN HALLOWEEN DECOR IDEAS. Oh, and go see my HALLOWEEN ENTRY WAY DECOR too!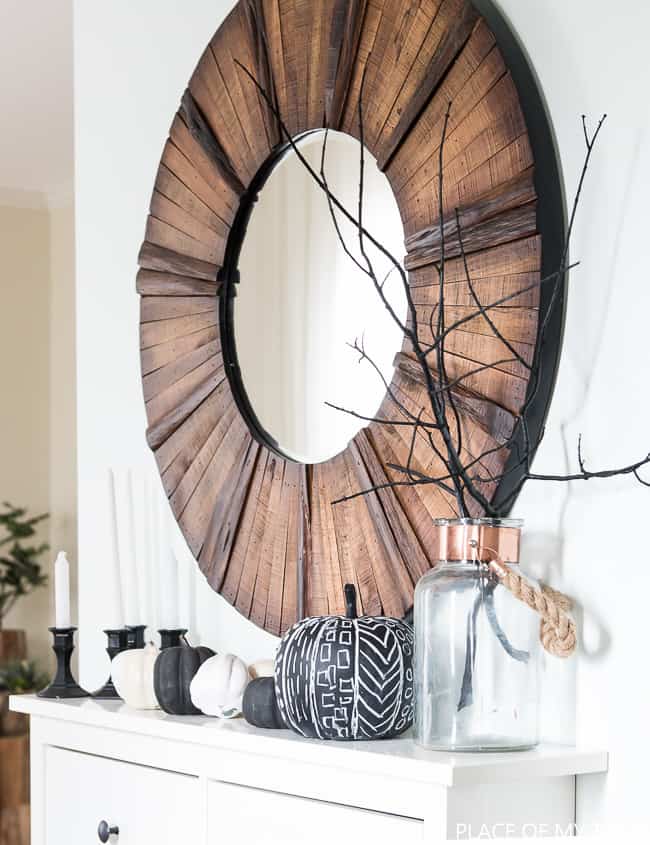 Happy Halloween you guys! Have fun dressing up and trick or treating with the kiddos!
Cheers,
Aniko