I don't deck out my home for HALLOWEEN, but I love to add simple touches of Halloween and keep it simple. Minimalist Halloween decor is my game. Yup! And today I am sharing a few simple ideas on how you can incorporate some easy, yet minimalist Halloween ideas into your decor. This post is part of my Wayfair series, so there is a quick video that you can watch, too:-)
MY LATEST VIDEOS
I chose to dress up my small entryway for this Halloween season. I love black and white, so I decided to use them for my simple decor ideas.
Just because I am not huge on Halloween decor and I don't decorate with the spooky and scary stuff, I added a couple of easy DIY to my list.
I went out to my backyard and brought in a few large branches, and I had some glass candle holders handy, and I changed them to a black decor piece by spraying them with Rustoleum spray paint. Super easy and very simple ideas, I know,  but sometimes you don't need to think further than that:-)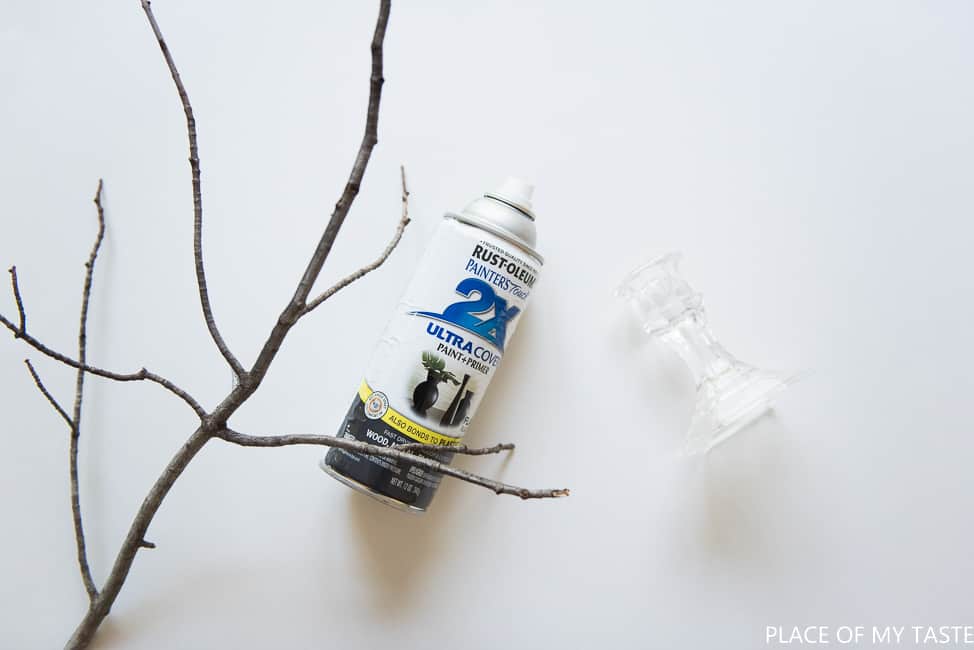 I ordered a beautiful wooden mirror for my entryway ( which I am so obsessed with), and I decorated around my mirror with those simple black and white decor items and elements.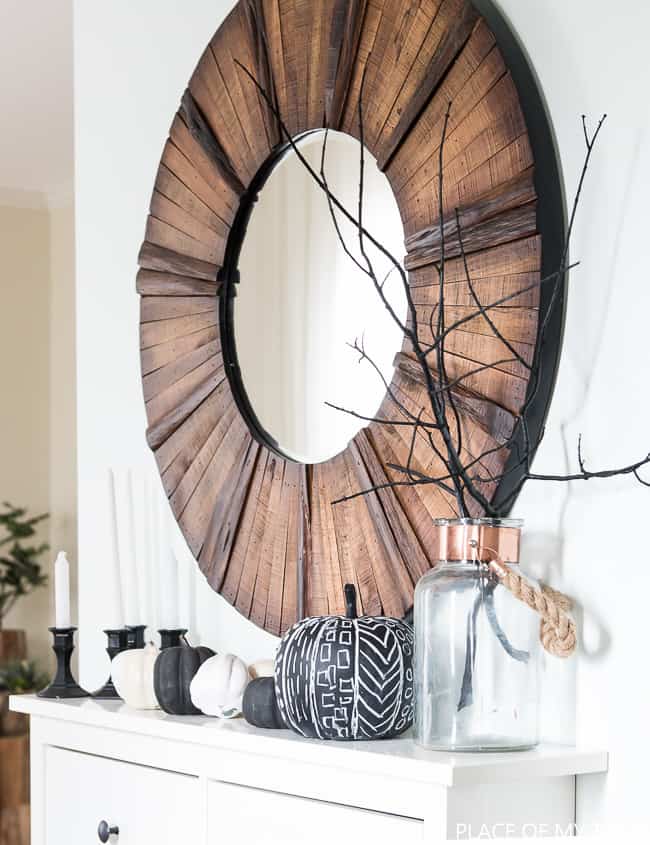 I also ordered a chalk pumpkin which is a fantastic way to add your style and personality to your decor. You can draw modern lines onto your pumpkin, spiders or you can even write out
TRICK OR TREAT!!
That's it, my friends!
Did I inspire you to get those chalk out of the drawer? I hope so!
Enjoy your weekend and if you missed seeing my previous videos, be sure to check them out HERE!!!
Cheers,
Aniko