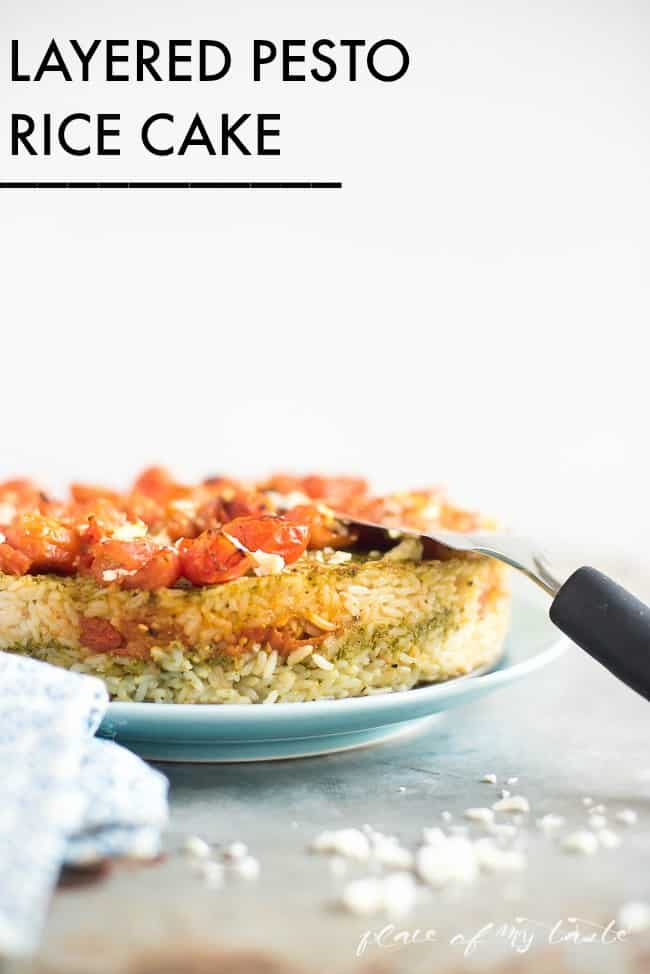 When we get invitations to parties, I always bring something fun and easy to put together and it's not always a dessert. Yup. I especially love to bring easy appetizers and side dishes! Just this past weekend, right after our little Florida trip, we got invited to pop into this fun outdoor grilling party, and I made this delicious Layered pesto rice cake. Let me tell you! It was a big hit. It was not only yummy, but it also looked super mouth watering! If you love pesto and rice, you won't stop eating this goodness! The longest part of putting this side dish together was to cook the rice;-)
My friends are always teasing me if I took a photo or not of whatever dish I made. And I, of course, always take a picture so I can share these amazing recipes with my fabulous readers! It's never like I create a dish so I can post it on the blog but rather whatever we eat will be shared on the blog kind of thing:-)
LAYERED PESTO RICE CAKE
Author:
Cook time:
Total time:
So delicious and tastefully layered rice cake.
Ingredients
3 cups cooked rice
1 3/4 cups grated parmesan cheese
salt and pepper to taste
1/2 cup basil pesto sauce ( homemade or store bought)
4 ounces feta cheese
2 cups roasted cherry tomatoes
Instructions
Preheat oven to 400 F. Coat a souffle dish or springform pan with nonstick vegetable spray.
Combine cooked rice, 1 1/2 cups Parmesan in a bowl and salt and pepper to taste.
Place half of the mixture in the spring form.
Spread half of the pesto evenly on the rice layer. Layer half of the tomatoes on the pesto and sprinkle with feta cheese.
Repeat above layers.
Sprinkle top with parmesan cheese.
Bake for 12-15 minutes.
Cut into wedges and serve.
Pin this fantastic recipe to remember for it later.
It's a very tasteful side dish and perfect for all kinds of meat.
Thanks for visiting today, dear friends!
Cheers,
Aniko