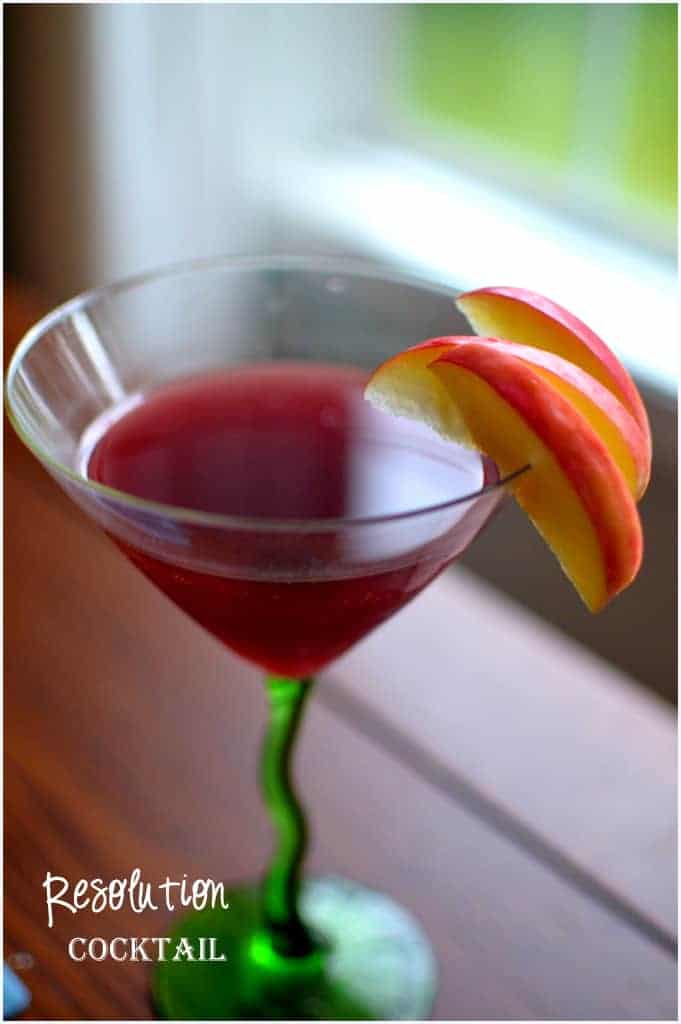 What is your next year resolution? I am sure you have a whole list of resolutions…I do too.
Just let's not worry about resolutions for now.
Enjoy this wonderful cocktail as a perfect finish up for 2012.
I hope all of you will have a successful and  prosperous 2013.
I found this cocktail recipe this afternoon and tried it right away.
2 ounces of apple cider or apple juice
1 pinch ground ginger(optional)
Combine ingredients in shaker filled with ice, than strain into a martini glass.
Garnish with an apple slice.
Recipe from: www.foodnetwork.com